Dick Harrison Nov 25, 2022
The New Balance 847 series is a popular walking shoe from New Balance. The sneaker is famous for its solid support structure and the motion control rollbar designed to contain the movement of the rear foot. It also features soft cushioning and a robust posting system for controlling over-supination and overpronation. Therefore, the New Balance 847 is one of the most comfortable and supportive walking shoes.
The New Balance 847 shoe models always evolve. The good thing is that New Balance designers rarely miss the plot. The new versions keep getting better than their predecessors. The previous version, 847 V3, was a significant improvement of its predecessor, and so was the New Balance 847v4. Though it has been in the market for a while, the New Balance 847v4 model represents New Balance's never-ending creativity.
New Balance 847v4 Upper Design and Fitting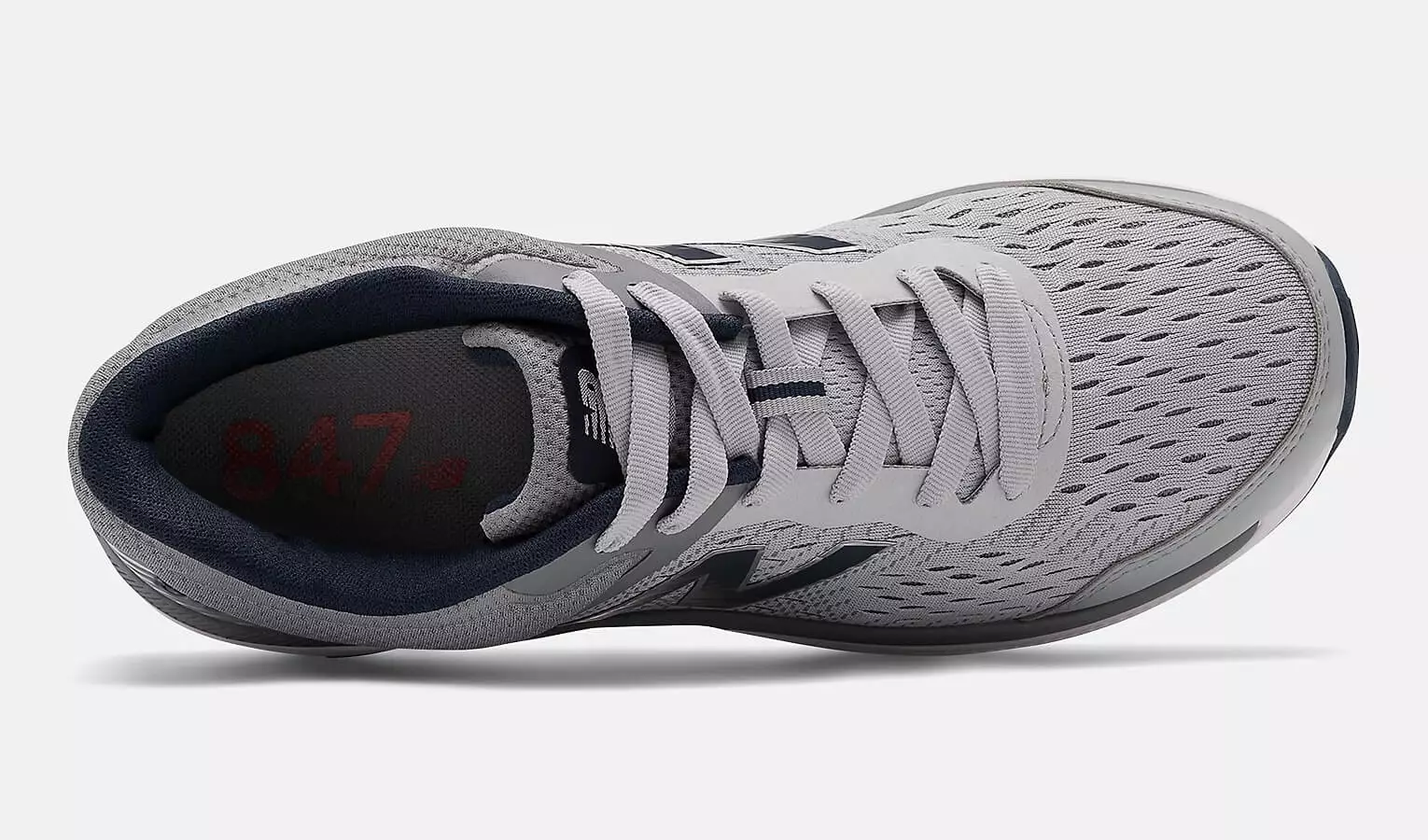 The athlete design is the most striking change. New Balance dropped the leather overlays featured in the previous version for a synthetic mesh upper to give this shoe a sport-like look. As a result, the New Balance 847v4 is more breathable, lightweight, and 'cool' than its predecessor. The upper fits true to size, and the toe box is roomy. The synthetic overlays at the heel and toe box sections give the upper structure and enhance foothold and protection.
New Balance 847v4 Upper Design and Fitting
Another major change is in the midsole. While the 847 v3 has the ABZORB midsole foam, in the New Balance 847v4, designers utilized the bouncy and impact-absorbing Trufuse foam. Besides, the new changes combine perfectly with New Balance's unique Rollbar technology and padded tongue to make the 847v4 New Balance a remarkably stable and comfortable walking shoe.
The full rubber outsole guarantees maximum traction for outdoor walking. The rubber toe guard also ensures that the foot is well protected.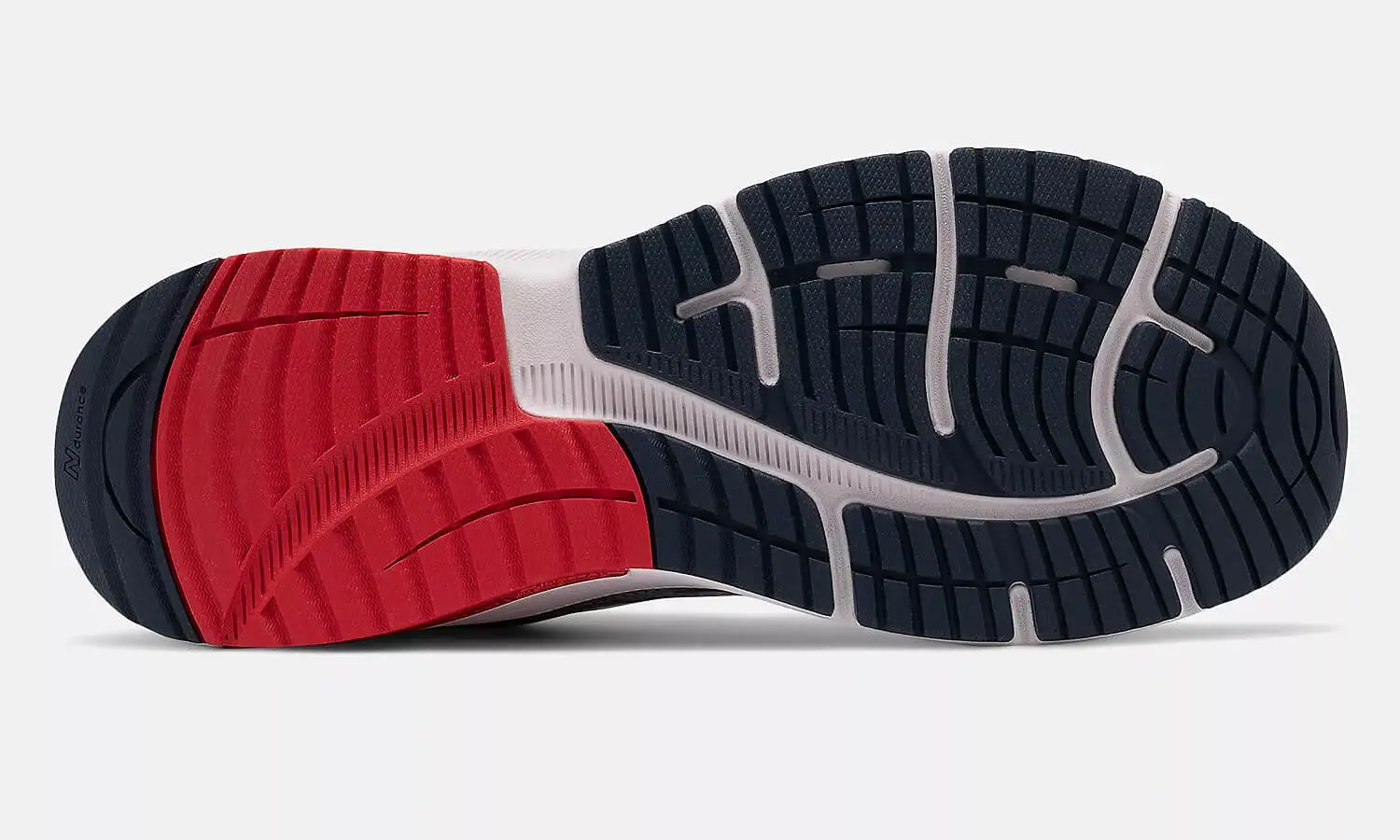 Who Should Wear New Balance 847v4?
The New Balance 847v4 suits people looking for a comfy, everyday walking shoe. It also fits individuals with overpronation or supination issues because the rollbar technology and the posting ensures that persons with high-arch feet are well supported. Therefore, the 847v4 is excellent at easing foot discomfort.
People who love walking shoes with an athletic feel, including wide-footed individuals, will also love New Balance 847v4.
Unfortunately, the rollbar and medial posting mean that this shoe will not suit people who are sensitive to motion control features.
Why is New Balance 874 v4 Incredibly Stable?
The Rollbar posting system is the reason the New Balance 874v4 is incredibly steady. The two posts on both sides of the heel are attached to a plate running under the heel. The rigid posting restricts the foot from rolling outwards or inwards. Therefore, the technology benefits persons with rolling ankles. Moreover, the removable insole gives the option of inserting prescribed orthotic insoles.
What to expect from New Balance 874v4
Superb stability

Comfortable footbed

Roomy toe box

Relieved foot pains, especially those with rolling ankles.

Sportish appeal

Removable insoles