As a size 38DD woman, you need a sports bra that doesn't give you that irritating bounce.
You want the 'girls' to keep calm as you run. You need a bra that keeps them in place but not in a restrictive way. Of course, you want to feel cushioned and comfortable.
One feature to consider is a rigid cap for support but must take into account breathability and comfort. You also don't want your nipples popping. You want to hear fellow runners saying "nice bra," what they are but not for the visible nipples.
Straps and bands must also be comfortable. Well, the best method to test if your bra can hold up is by jumping. Does it reduce bounciness by more than 65%?
Panache Women's Underwired Sports Bra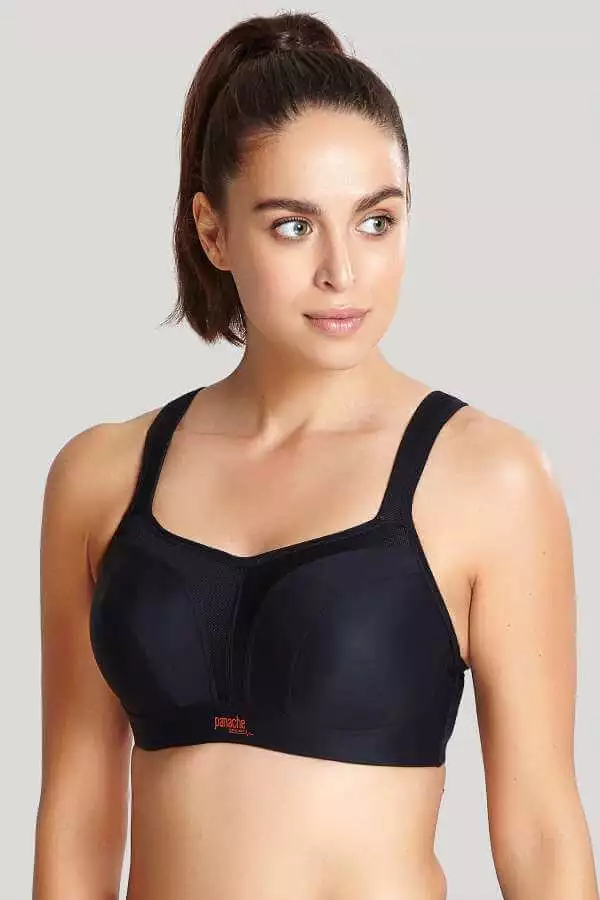 The Panache underwired sports bra is trendy among female runners looking for a cup sized or more. It is the number one choice for larger busts because of the sculpting effect it possesses. It perfectly molds around the beasts without compressing them to cut bounciness by 80%. It has underwired molded inner cups that can be customized to a runner's style. This ensures that the boobs remain calm even when jumping or riding a horse if you are a horse rider. It is an excellent high-impact full cap sports bra.
Style: Wired
How is the fit?
It fits true to size and is comfortable to wear since the molded cups have a smooth inner lining. Even the underwire has silicon wrapping to provide comfortable support. It holds big breasts well to keep a runner focused on exercising.
Support
The under-bands are firm enough to provide enough anchorage. The most selling feature of the Panache bra is that it encapsulates, shapes, and lifts each breast and offers support from all angles. Most bras tend to compress the breast. It distinctively separates the breast and leaves a gap between them to prevent rubbing; you get to enjoy Panache if you wear the correct size. You can adjust the straps at the back to convert it into a racer-back style. This will reduce bounce by up to 90% than when wearing it in a usual fashion. The bands take pressure off the shoulders, and they don't dig into the shoulders. Overall, support is exceptional.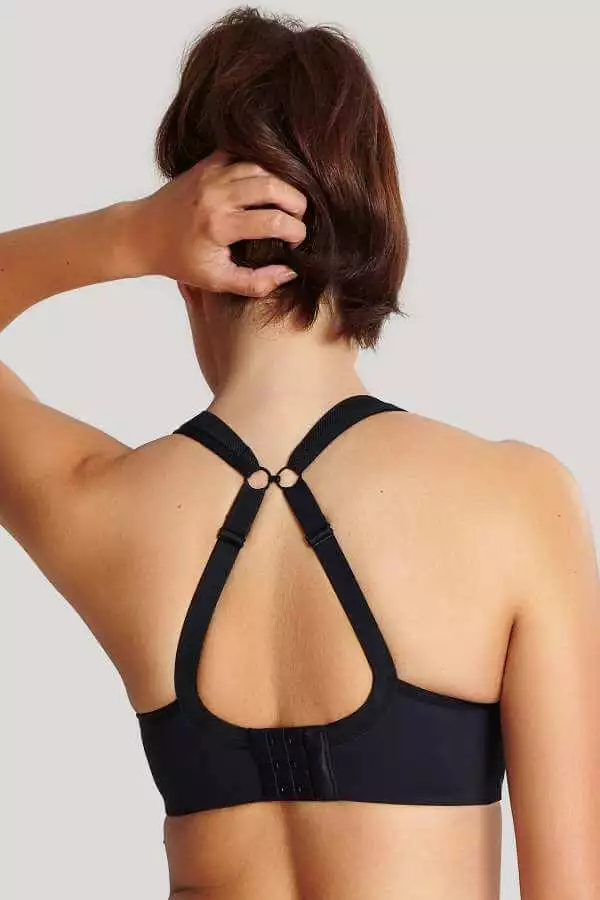 Breathability
The bra is made of microfiber fabric that is lightweight with excellent moisture-wicking capability. The bra also has mesh panels for good aeration. Users have reported that the Panache underwire sports bra is exceptional at keeping their skin cool, even on hot days. The gap between boobs prevents rubbing and sweating.
"It is the best bra I have ever used. Apart from running, I also do HIIT, and I like the fact that I can adjust the rear straps to wear them in a racerback fashion. Though it will require more hands, I bet it is worth it. The bounce reduces drastically than when you wear it the standard style. "
"I wear size 32FF, and it does a perfect job in keeping the girls in one place. I even ordered for more after liking the first one. "
"I had the first Panache bra that worked well for over four weeks until the underwire started popping. I didn't realize that they don't last if you machine wash. I have three pairs now, and I maintain them by hand washing with bar soap. With vigorous exercising, they are still in good shape," Asha.
"I have spent a lot of time attempting to find the right sports bras that support larger busts. I have experienced a lot of disappointments because of bras not working; some are oversize or small, not supportive, or not adjustable. However, this is the bra that supports my big boobs well. They are also comfortable, so I have been using them a lot for running. I only have a problem with straps adjustments. They adjust downwards instead of upwards, and this becomes a difficult task adjusting the straps while wearing," Caro.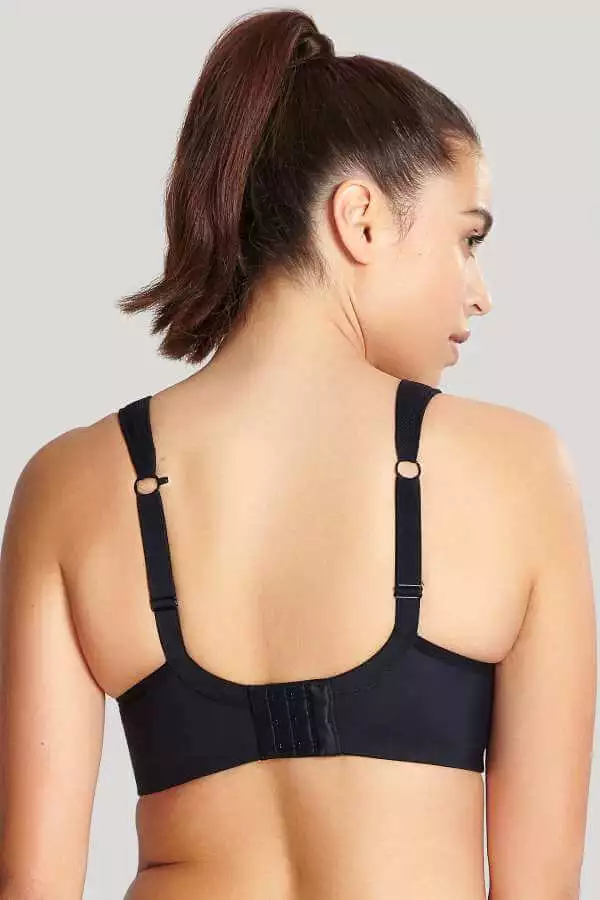 It pairs well with any shirt or dress because of the good low cut. I sometimes forget that I am wearing a bra. I cannot imagine that I can now run comfortably. The other bras couldn't let me run comfortably.
"I am a 52-year-old woman, so I don't have those firm breasts. The previous bras tended to smash my breast downwards, cramping them together into a sweaty, bouncy, mono-like breast. Before getting the Panache bra, I required up to two bras to run well. The Panache bra has solved all my troubles; they are supportive.
Though they bounce less, the bra cups are pretty close for my type of breasts. Still, I cannot choose a different bra. I am going to stick with the Panache bra because it is the best high impact full cup wired sports bra that works for me," Angeline.
Any qualifying purchases via the Amazon affiliate links earn us small commissions, which will help us continue with the excellent work of bringing you quality reviews.
Written by longermiles editor
---