The gist of having a treadmill is to have you do your regular exercise in a controlled environment or within confined comfort parameters.
We all know that sometimes the weather can be cruel to us. More so when outside is chilling cold, hot or blistering sunny. Regardless of the weather, treadmill saves you the hardship of enduring the bad weather and rugged terrains.
Since training on a treadmill is to a much extent different from running outside on race-track, concrete, trail or even grass, then you are advised to wear the right treadmill running shoes.
Running on a treadmill is almost the same as road running because there are no obstacles, turns, twists and obstacles. Though it is ideal for fast or speed runs, a treadmill has a soft and uniform surface. Also, even if a person does not need to adjust the foot strike, gait or even propulsion, still there is a potential of an individual's feet landing differently or inappropriately. The bad landing may cause unwarranted injury or discomfort when training. Therefore, you need the right treadmill running shoes.
Besides, running in the best treadmill running shoes enables you to take pleasure in your indoor runs with all factors considered.
Occasionally, choosing the perfect treadmill running shoes begins by choosing the perfect shoe for your foot. Everyone has various feet type ranging from standard, flat and high-arched feet. Therefore, knowing your feet as well as running gait is critical. The best way to find out is by consulting your podiatrist, or a running specialist
Upon understanding your feet, consider these factors when purchasing treadmill running shoes.
Best Treadmill Running Shoes
When buying treadmill running shoes, consider features like lightness, cushioning, support or motion control, breathability, and durability.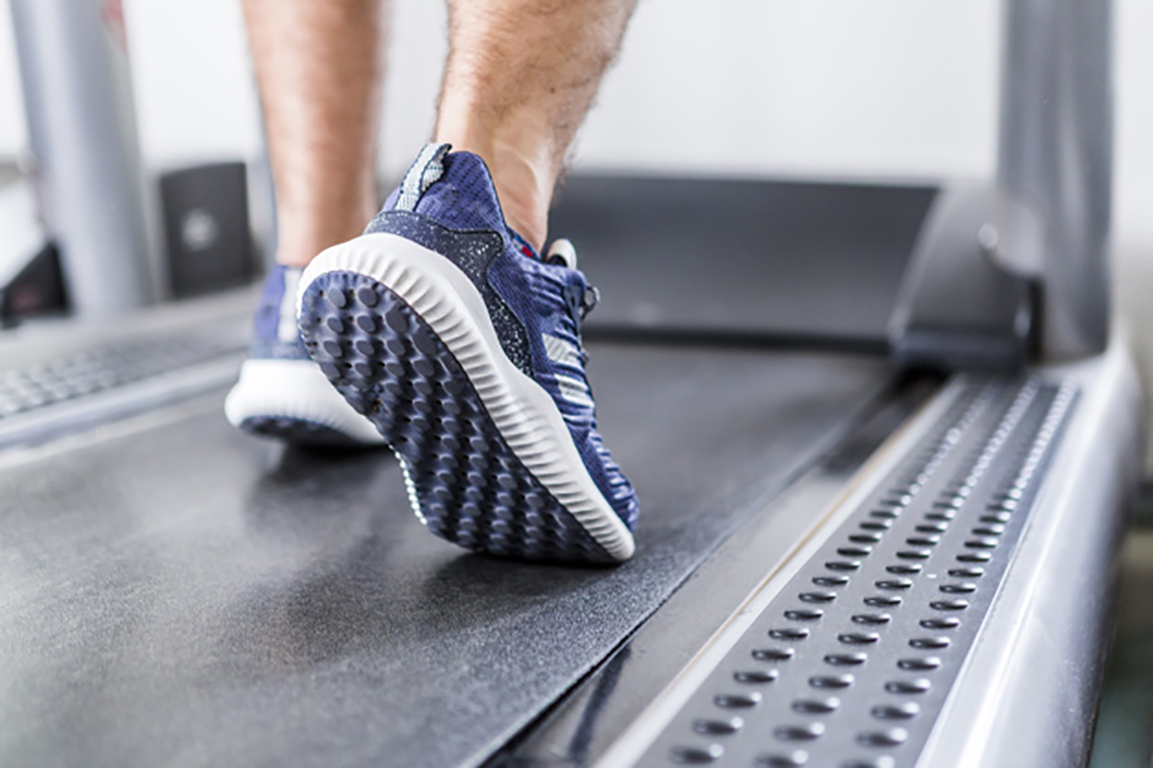 Lightness
With a treadmill, you can do both long and high tempo runs. Running is easy because you are running on a soft surface and under regulated conditions. For this reason, you do not need shoes with features like thick upper layers, plates, or even fancy grips, which in most cases, make your shoes heavy. Lightweight shoes will make you move your strides quickly.
However, there is a danger in wearing extremely lightweight shoes because the lesser the weight, the little the padding. In this case, try to get the perfect balance between good cushioning and the shoes' weight.
Support
Running on a treadmill is a constant repetition of the feet strikes, repulsion and gait cycle compared to running outdoors. Hence, you have minimal variation in motion. If you wear shoes with little support, then you expose your body to repetitive stress. Also, you may lose motion control. Hence, before getting on a treadmill, wear running shoes that will give you sufficient support for efficient stability, regardless of whether you are running hard, fast or slow.
Cushioning
Running on a treadmill is quite different from running outside. Since you are not moving forward, you will continuously land on the heel. Unfortunately, it means putting a lot of pressure on your heel. In this case, an extra cushioning is required in the running shoes' heel areas to soften the landing impact. Furthermore, you can still choose to maintain the cushioning you are used to or even consider shoes with less cushioning if you can keep your usual foot strike on the treadmill. The good thing is that a treadmill still offers a soft landing surface.
Durability
Durability is not of much concern because you will not be stepping in puddles, dodging pot-holes or meandering uneven surfaces. You will be running on a soft surface, but with only repeated gait, more so around the heel area. Therefore, you must focus on purchasing shoes that are made of durable cushioning and support materials. Focus on heavy-duty materials that make the key features of a treadmill running shoe.
Breathability
There is no natural airflow when running indoors. Hence, your feet are likely to sweat profusely. Therefore, it is just an easy way of making your feet reek. However, you can avoid this by wearing shoes that are sufficiently ventilated. It is all about buying shoes that have light mesh on the upper layers.
Best Men and Women's Treadmill Running Shoes
1) ASICS GEL KAYANO 27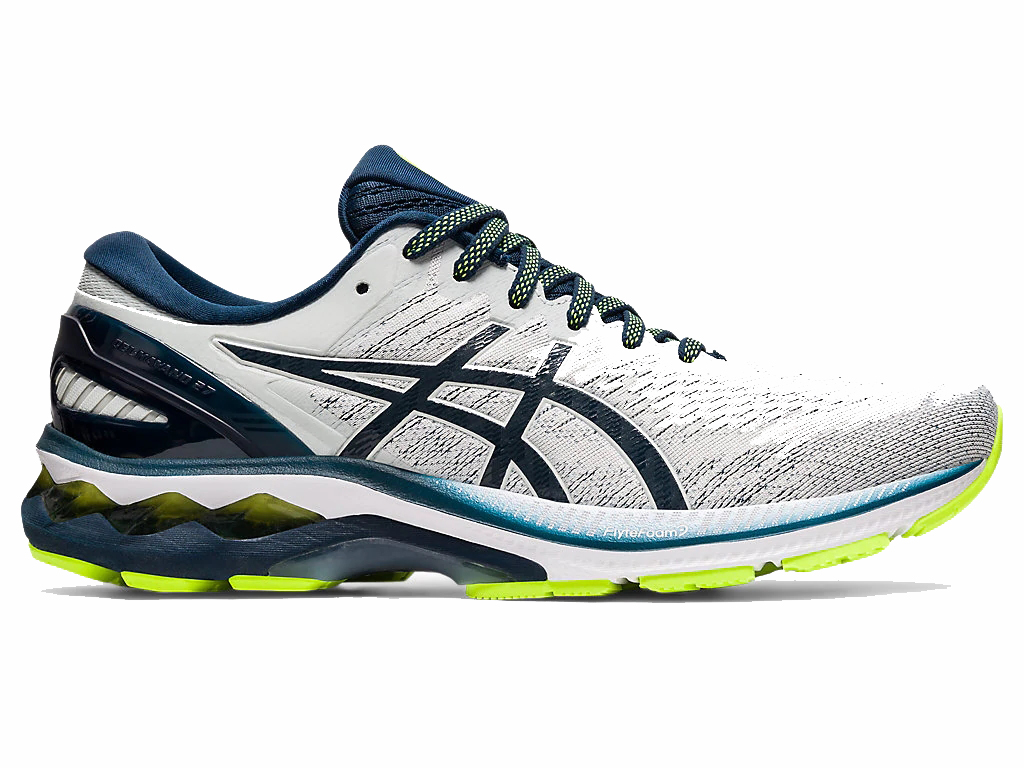 Asics Gel-Kayano 27 is an all-rounder solid shoe that is suitable for both road and treadmill running. The gel technology makes a high-density heel and forefoot area for shock absorption and comfort. The upper part of the shoe is a light jacquard mesh, which allows your foot to breath. This shoe has an EVA sock liner for excellent cushioning and rebound. The Trusstic System technology helps in stability and propulsion. Also, the contoured mid-sole is for controlling torsion.
Suppose you are that type whose feet roll inwards with every foot-strike, then fret not because the DuoMax midsole provides seamless over-pronation control. The midsole composition is a combination of two density materials to curtail bunions and the risks that come with flat feet.
With a vibrant design and reflective details, Asics Gel-Kayano 27 offers you extra training motivation.
Asics Gel-Kayano 27 running shoe is just about offering superb support, comfort and long-running period.
Pros
Well-cushioned

Arch support

Durable

Exceptionally stable

Can use it for running on pavement.
Cons
Quite heavy than the normal treadmill shoes

Quite narrow, so is a perfect shoe if you have a narrow foot.
2) BROOKS GHOST 12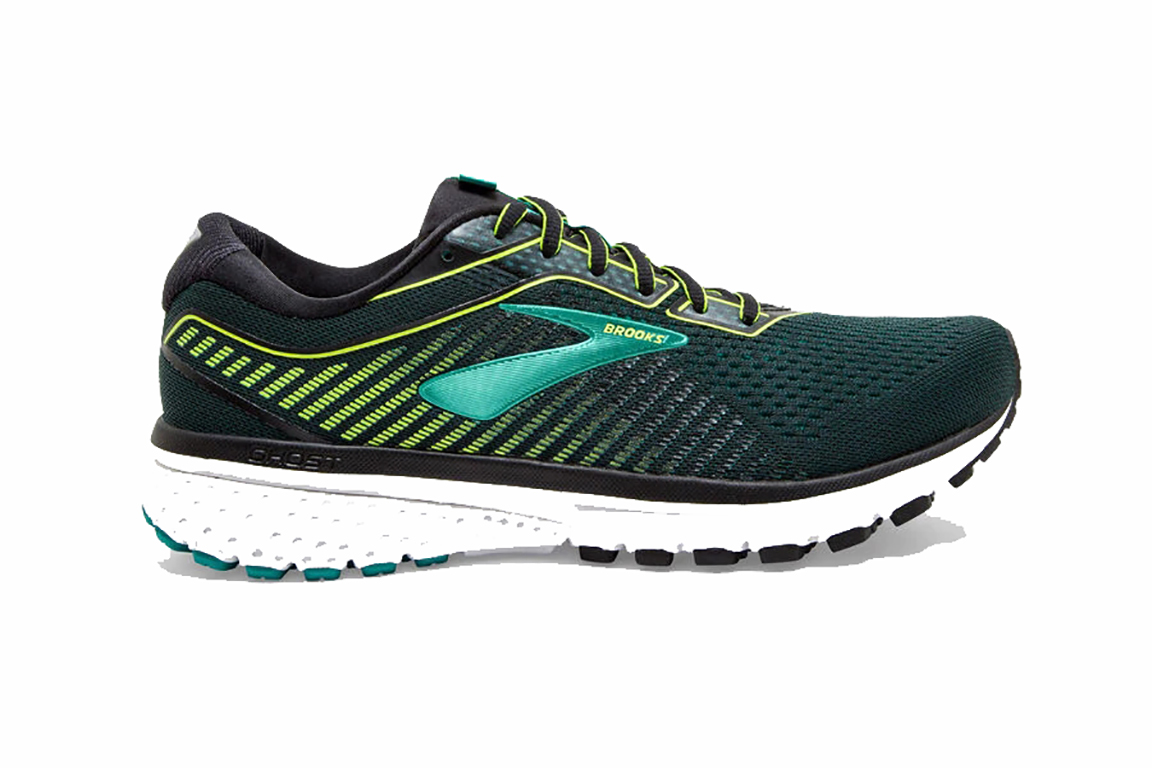 Brooks Ghost 12 is a neutral running shoe that gives you responsiveness, superior traction and excellent breathability. It is a shoe that can handle low, and fast tempo treadmill runs in addition to long periods of training. It is also a flexible running shoe for short, long and fast runs.
You are looking at a running shoe with the perfect amount of responsiveness and support required on the treadmill belt. It has extra heel support for decent traction and seamless transition.
The 12mm heel drop makes Brooks Ghost 12 perfect for a heel-to-toe strike. Just get Brooks Ghost 12 if you are a heel striker.
Brooks Ghost 12 utilizes DNA Loft Cushioning throughout the shoe, which gives it a lightweight, soft, responsive and bouncy ride. The nose is well padded, the tongue and heel neck is well-cushioned, and the heel cuff accentuated the heel area to give you ultimate support when running fast.
The upper layer is made of flexible jacquard mesh to give you perfect fit feel and support. The thin meshed layer also offers efficient breathability.
Brooks Ghost 12 is also a good shoe if you are a person who supinates or beginner.
Pros
Lightweight

Breathable

Neutral shoe

Supportive

Comfortable

Smooth heel-to-toe transition

Durable
Cons
Support wears out before the tread.
3) REEBOK MEN'S FLOATRIDE RUN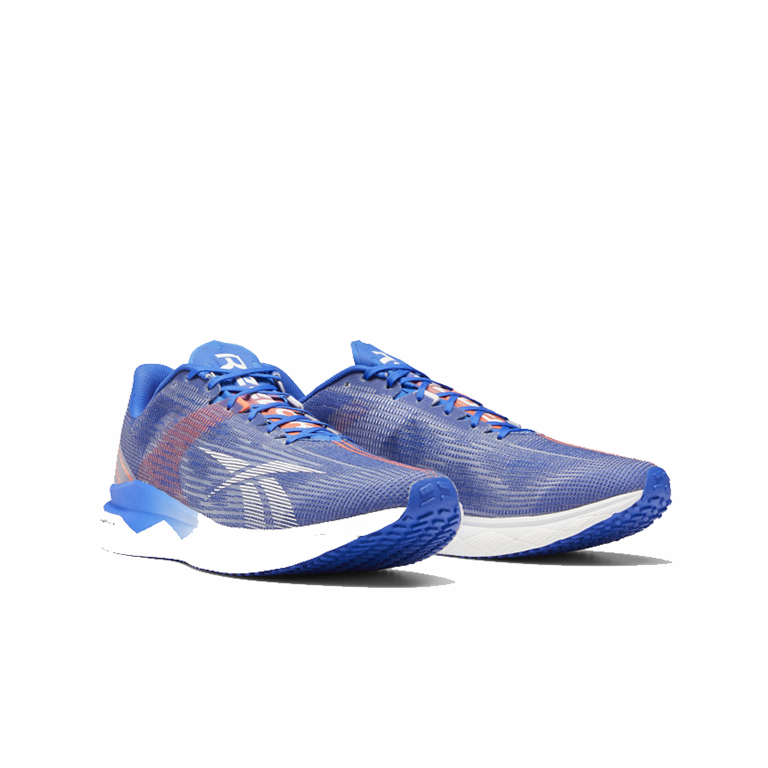 It is a perfect shoe for indoor treadmill running because it is light and comfortable. It has unique features like the two-layered mesh on the upper part of the shoe, the guide rail for cupping the heel; hence offering outstanding stability.
The shoe's upper layer is encased in a plastic grid that runs from the upper part of the heel cup to the ankle area and is held together with the shoelaces. Reebok Floatride Run guarantees you optimum stability when doing fast running on a treadmill. The inside of the shoe top layer is made of Floatride Foam, giving you a super-soft ride.
Pros
Responsive

Well-cushioned

Lightweight

Breathable

Supportive
Cons
It has a narrow toe box and may be uncomfortable to those who have flat feet.
4) NIKE AIR ZOOM PEGASUS 36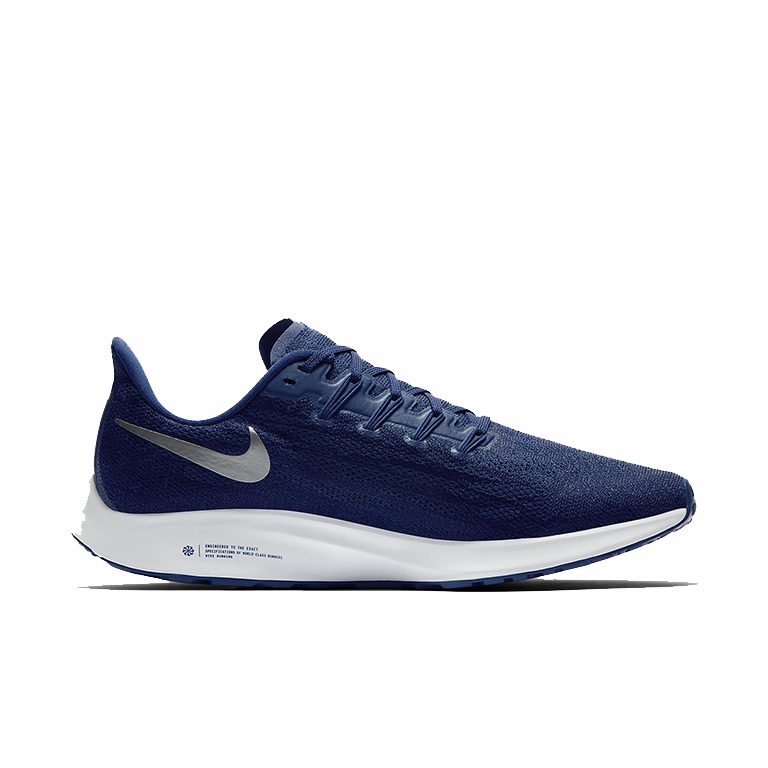 For smooth and comfortable running, get the Nike Air Zoom Pegasus 36. Its upper layer has jacquard mesh with numerous perforations for perfect breathability across all the high-heat areas. With a slim hill collar and tongue, Nike Air Zoom Pegasus 36 is quite lightweight.
Still, the comfort of the shoe is not compromised because it has a seamless feel. It has flywire cables that offer a snug fit when running at a high tempo.
The thick and soft outsole is for absorbing the landing impact and offering energy return. The grooved carbon rubber outsole offers enough traction and support when running on a treadmill.
Nike Air Zoom Pegasus 36 is an entirely stylish and perfect fit for fast running on the treadmill.
Pros
Lightweight

Breathable

Supportive

Well-cushioned

Durable

Smooth heel-to-toe transition

Affordable

wide toe box

Stylish
Cons
Quite lose at the toe area especially, if you are someone with narrow feet.
5) MIZUNO WAVE SONIC 2

A perfect fit running shoe for someone who prefers speed. It is a neutral shoe, but honestly, Mizuno Wave Sonic 2 will definitely push you to your complete limits.
It is a high-performance shoe which boasts of Mizuno wave technology. It has a Mizuno Wave Plate for a mid-foot striker. You are assured of sufficient support and seamless propulsion at even a fast pace.
Mizuno Wave Sonic 2 has a U41CX midsole and perforated EVA sheet for high energy return, speed and comfort.
The upper shoe is made of jacquard mesh for efficient breathability.
Mizuno Wave Sonic 2 will take you through a hard, fast and long treadmill running.
Pros
High energy return

Breathability

Good support

Affordable

Durable

Lightweight
Cons
The toe area is narrow if you have a wide foot

6) BROOKS WOMEN RAVENNA 10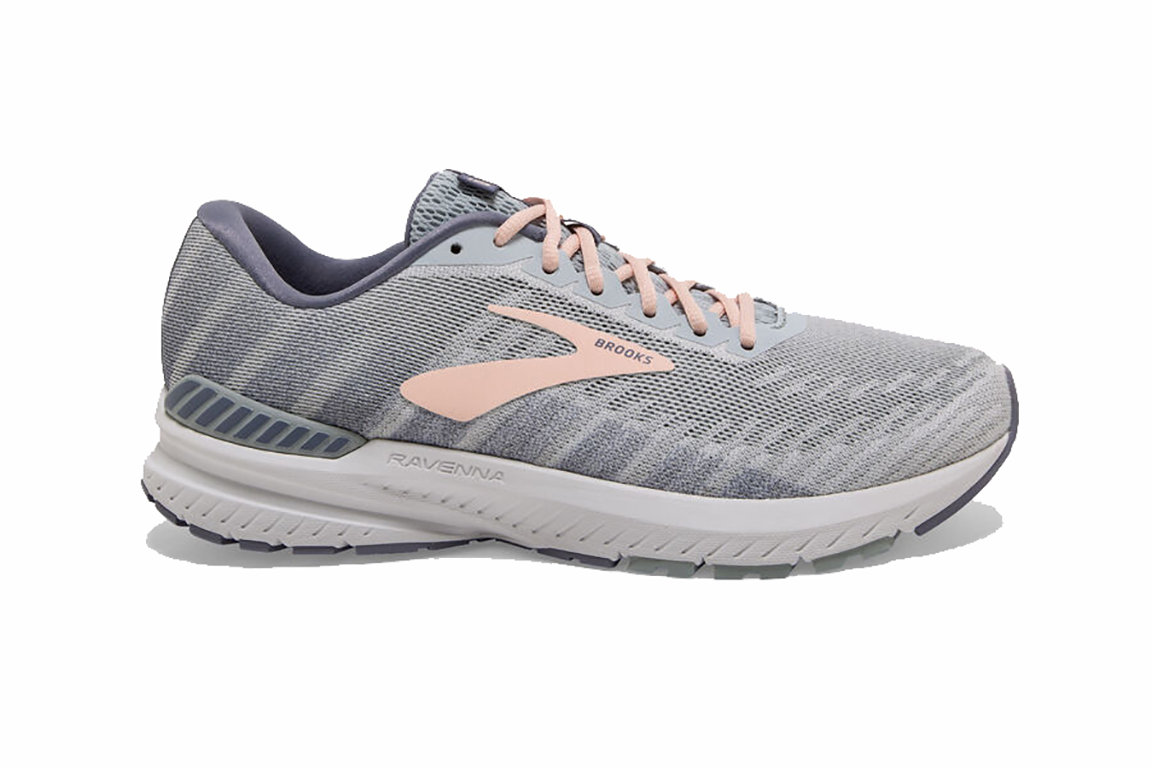 Brooks Ravenna 10 comes with energized experience. It is a firm and light shoe and superb for a fast run. It is a stable shoe and suitable for someone experiencing over-pronation or has medium arches.
The reason it is suitable for treadmill running is that it has about 10mm heel drop. Hence, this feature makes Brooks Ravenna 10 best suited for heel-to-toe strikes. Besides thick heel-sole reduces the impact from the repeated landing of the heel.
The Ravenna 10 can handle both high and low tempo workouts because it has excellent responsiveness. It is comfortable and durable.
Pros
Well-cushioned

Lightweight

Supportive

Flexible

Affordable
Cons
Brooks Ravenna 10 is Not very comfortable, especially if you have narrow feet.
7) PUMA HYBRID ASTRO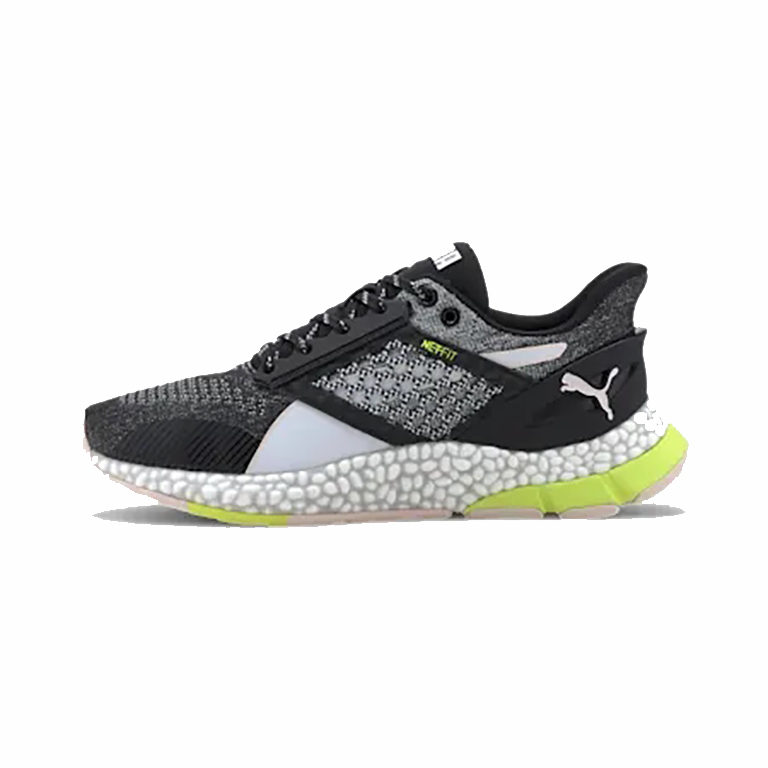 Puma Hybrid Astro gives you both energy return and stability. The sufficient stability is due to the wide and cushioned midsole to keep your foot flat and to cushion your foot impact. The midsole shank reinforces the support.
Besides the insole offers added cushioning and the heel counter is not restrictive but holds your foot in place. Also, the 12mm heel drop gives you the needed heel strike on the treadmill.
The hybrid Foam mid-sole give you magnificent energy return. The energy return may appear unnoticed during a slow run but becomes apparent when doing high tempo running on the treadmill.
Puma Hybrid Astro has sufficient grip so it can even accommodate light road and trail runs.
The upper layer is knitted with compressing thread to give a compact fit. Besides, the poked hole like knitted style allows your foot to breathe effectively as you run.
If you put on the Puma Hybrid Astro, you will realize that the tongue and mouth are well-padded and a protruding lip on the back above the ankle allows your foot to slide comfortably into the shoe as giving you a snug fit.
Puma Hybrid Astro has a net-fit technology that enables you to position the shoelaces to the side of your foot for a compact hold.
Finally, Puma Hybrid Astro is a stylish shoe that can be worn as sneakers.
Pros
Comfortable

Stable Breathable

Affordable

Stable

Lightweight

Flexible
Cons
It is quite springy if you are doing downhill running
8) ALTRA ESCALANTE RACER 2.5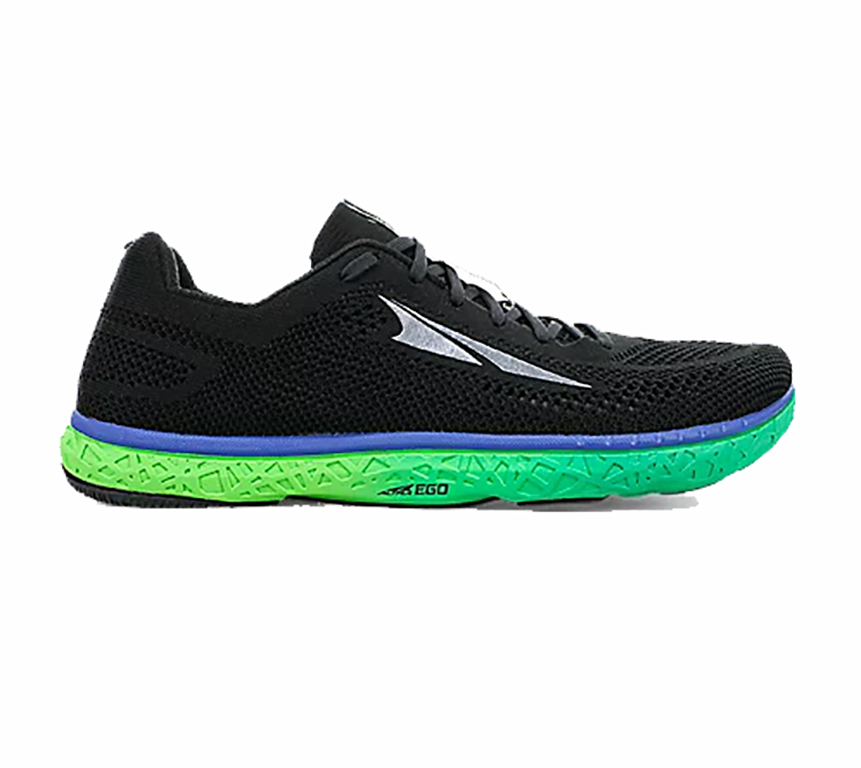 I consider Altra Escalante racer 2.5 a wonderful shoe for treadmill running because it is the lighter version of its predecessors. It has less cushioning. However, it utilizes the TPU foam midsole, which has a more bouncing effect than the traditional EVA foam.
This is a shoe you can consider because it is designed specifically for a standard healthy human foot regarding cushioning to weight ratio. The less cushioning should not bother you because treadmills have soft surfaces.
In fact, its outsole is a hard rubber that protrudes some millimetres, so you are guaranteed enough traction and stability.
The upper layer has woven holes to improve breathability. However, the tongue is not padded, the heel is not countered, and it has no heel drop. The comfort it offers and the sufficient energy return makes it a perfect treadmill running shoe. Besides, its shape accentuates the shape of your foot. Thus, you are guaranteed a snug fit.
Pros
Comfortable

Stability

Affordable

Breathable

Lightweight
Cons
Not enough space at the toe areas, making it uncomfortable if you have long toes.

It is not a versatile shoe. Just use it specifically for treadmill running.
9) UNDER ARMOR HOVR SONIC 2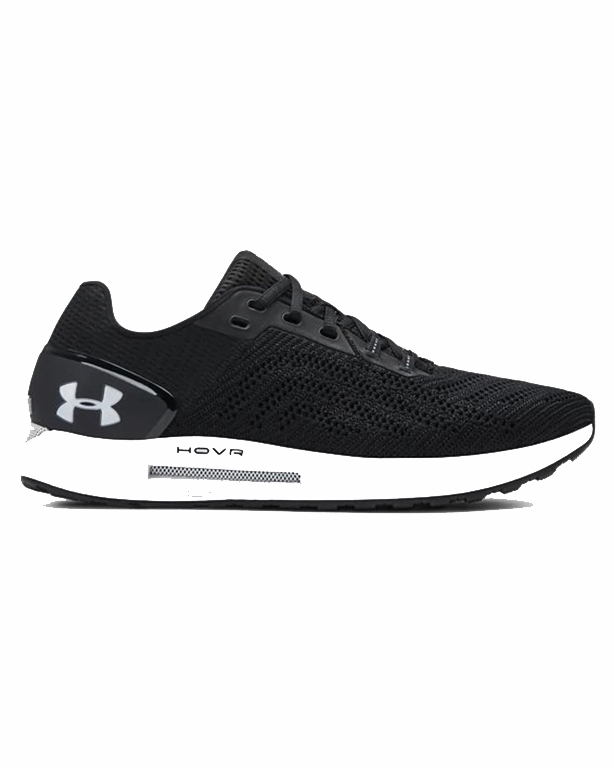 Under Armor Hovr Sonic 2 is a neutral shoe if you want flexibility, versatility and cushioning. The upper layer is micro-thread to offer breathability, compression fit and quick drying after washing.
This shoe is soft, lightweight and gives you zero-gravity feel. The high abrasion rubber under the heel and forefoot offers adequate traction, propulsion and ground impact absorption.
Talk of comfort! Under Armor Hovr Sonic 2 has a removable ortholite sockliner, which gives customized cushioning and comfort. The midsole utilizes the UA HOVR foam to give comfort and high energy return.
When you run in Under Armor Hovr Sonic 2, you will experience zero gravity because this shoe has magnificent propulsion. Besides, the plastic heel counter holds your foot down to give you adequate support and complete running freedom.
Under Armor Hovr Sonic 2 is an instant favorite if you are a versatile runner.
Pros
Exceptionally Comfortable

Breathable

Lightweight

Support

Fits even if you have large feet

Flexible

Affordable
Cons
Under Armor Hovr, Sonic 2 does not have a lot of reflective details. Its soothe design may appear plain.
10) ADDIDAS ADIZERO BOSTON 8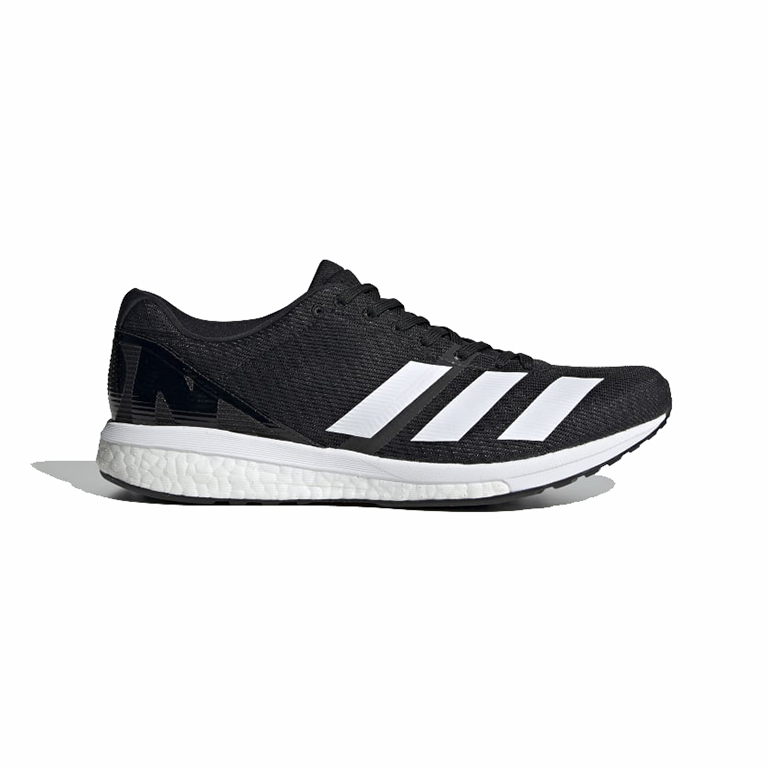 It is a remarkably a minimalist neutral shoe that can take you miles or give you complete push when doing long training on a treadmill.
Addidas Adizero Boston 8 is a comfortable shoe with exceptional responsiveness. It is also lightweight, hence, a good choice for both racing and training. The thin grooved outsole and GEL cushioning of the midsole offer both traction and sufficient impact absorption.
The upper layer of the Addidas Adizero Boston 8 is double jacquard mesh for sufficient breathability. The ankle collar is well padded and cushioned.
Addidas Adizero Boston 8 has a boosted midsole cushioning that gives you ultimate comfort. The strong heel counter holds your foot downwards to give you sufficient support.
Pros
Responsive

Lightweight

Sufficient support

Well-cushioned

Breathable

Durable
Cons
It is quite narrow at the toe area. Thus, it can't be your choice of shoe if you have large feet.