Expert Opinions for and Against Maximalist Running Shoes
For a moment, try and forget about the biometrics of running and observe the kind of running shoes dominating the athletic industry.
I know you have noticed something interesting about the size of the midsole and heel sole. Yes! I am not assuming your preferences, but to a high degree, you agree that indeed the site of these running shoes is marvelous.
These highly staked and ubiquitous running shoes are regarded as maximalists recreational and running shoes. They have been in existence for decades. Ten years ago, they were not as dominant as today because they were highly suppressed by the traditional lean or minimum midsole, known as the minimalist running shoes. While many athletes and ordinary runners embrace the maximalists running shoes, there are adequate reservations held by some quarters. They hold the view that maximalist running shoes are injury risks to athletes or runners.
Some studies posit that maximalist running shoes tend to increase pronation; thus, unlike minimalist running shoe, they increase the likelihood of getting injuries. The justifications for such assertions are that the highly spongy midsole cause inconsistency of the athlete's gait cycle, increase the landing impact and perpetuate pronation, which also enhances the likelihood of the ankle rolling inwards.
Experts of Kinesiology like J.J Hannigan of San Jose State University have argued that cushioning greatly influences how one runs. The explanation is that high cushioning does give runners a blunt ground feel, and this deprives the nervous systems, brain, and muscles, the exact coordination and anticipated footfalls. Extending the shoe's height makes it less stable, which then raises pronation and ankle movement. Basically, what those against maximalist are saying is that staking up the sole negatively affects balance when running, which exposes you to running associated injuries.
Succinctly, the maximalist shoes portray an extreme opposite of a minimalist. Still, this is what has made it appear 'cool.' In fact, its popularity was due to folks trying them on; just because at that time, in 2009, there was much talk surrounding the first wearers of maximalists in the racing tracks. The intention to try out the shoes stirred its popularity, and in 2010 Hoka One One Clifton joined the trend all together by introducing new sets of sleek maximalist running shoes.
Despite the arguments against maximalist running shoes, you need to know that these shoes, to a large extent, imitate the minimalist's designs. In most cases, they are manufactured with lighter fiber materials with a little more cushioning to enhance midfoot strike and lower ground impact. Just like most people, I wear maximalist to curtail injuries like a stress fracture, runner's knee, plantar fasciitis, among others.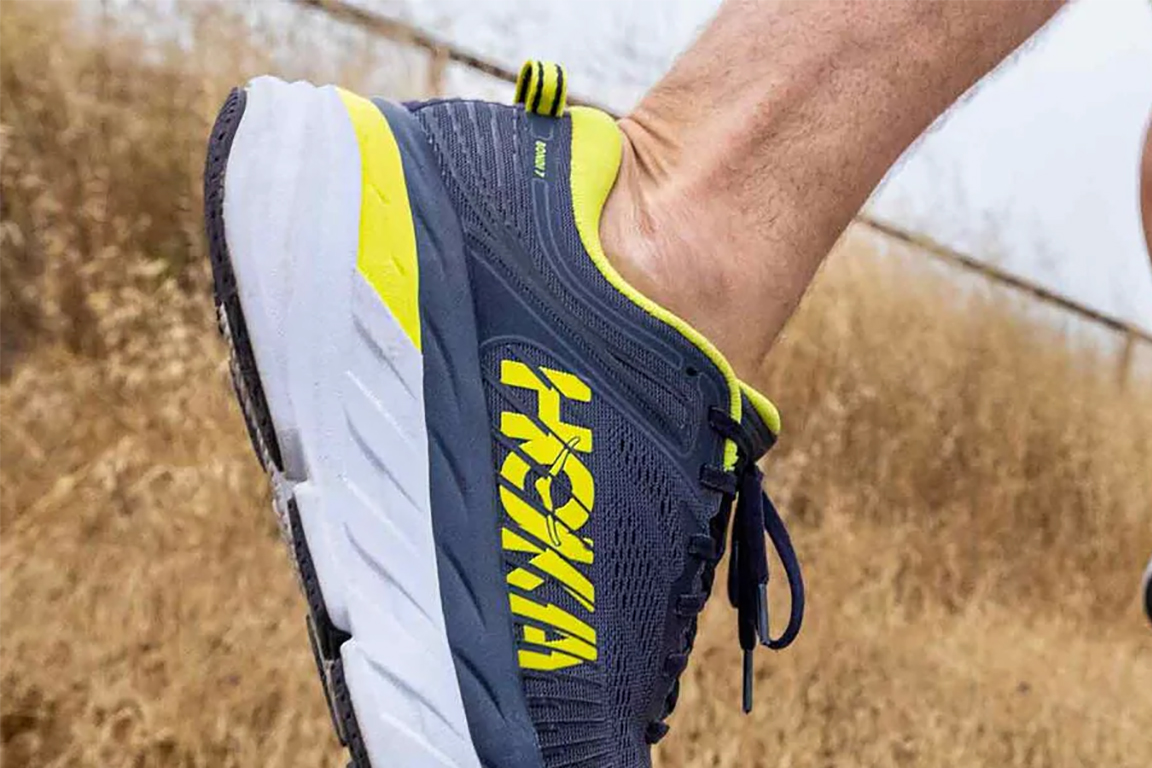 Why Maximalist Running Shoes is Good for You
Maximalist shoes are gaining popularity among road runners, majorly those running long distances (more than 26 miles). Also, maximalist shoes are becoming 'the thing' for many. The trend is not entirely driven by their majestic and appealing appearances but just the comfort and safety they guarantee runners.
Other than the thick midsole, the heel drop of a maximalist shoe is about 4mm. With such design, the pressure at the foot is drawn back to the midfoot because of the created rocker effect across the foot.
Also, since your heel is raised, the bends between the metatarsophalangeal joints are lowered or eliminated. Hence, as you run, you are landing and rolling on the ball of the foot. This is why running on maximalist shoes reduces the pain associated with capsulitis, metatarsalgia, sesamoid neuroma injuries, and rigidus symptoms.
You should also know that unlike minimalist shoes, with maximalist shoes, you don't need to constantly soften your gait by switching the heel to forefoot contact interchangeably. Usually, this is not an easy task, and for this reason, you may never have a uniform gait cycle. Besides, it may take you months or years to learn how to reduce the vertical bounce or shorten your strides. Nevertheless, with great cushioning, raised heels, or forefoot drop; and its super lightweight, the maximalist shoes automatically soften your gait and seamlessly control your gait cycle. Thus maximalist shoes enable you to enjoy running, more so if you are a beginner.
Even age is a big factor to consider as a runner. The bones become more brittle at an advanced age and the wear and tear on the joints increases. In this case, the additional shock absorption in the maximalist shoes significantly shields these structures. Hence, it increases your years of exercising.
What to Consider When Buying Maximalist Shoes
Because of the light fiber materials, in most cases, maximalist shoes will easily lose durability. This was a major negative score against the early generations of Hoka One One shoes, which lasted for 120 to 15 miles. Of course, you don't want to buy shoes that will not serve you for quite a long time. Basically, good shoes should serve you for at least 500 to 820 miles.
Other major factors include:
Stability for supination and pronation

Depth to accommodate orthotics

Maximum shock absorption in the heel, midfoot, and forefoot zones

Rocker sole or bend in the ball of the foot zone.

Space in the toe box

Heel drop of 4mm to 8mm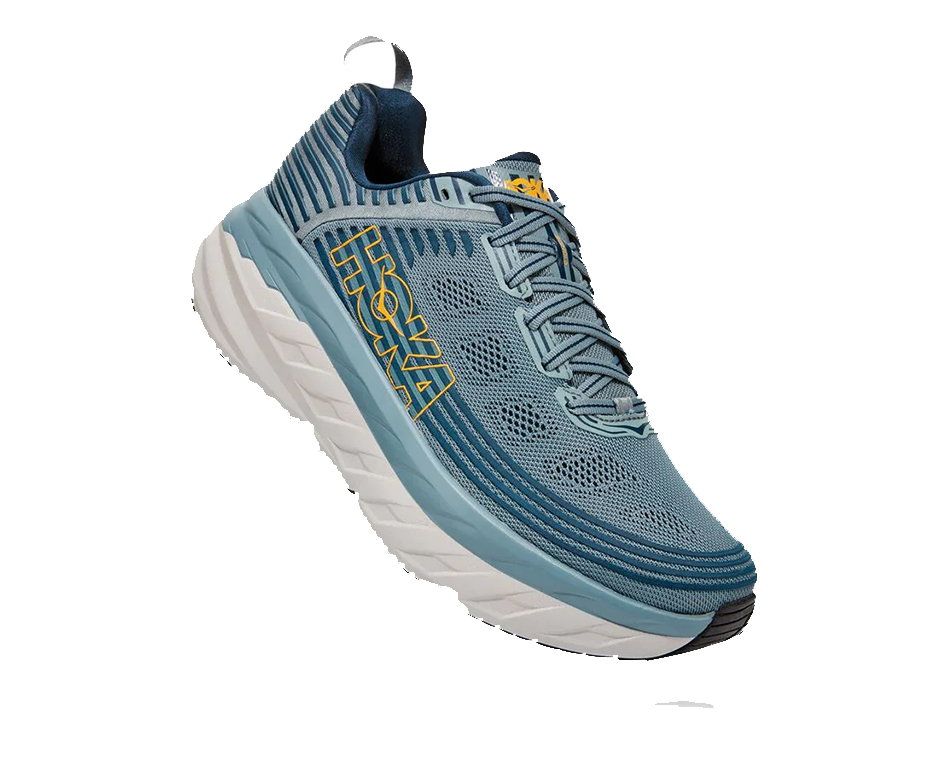 We can all agree that nothing will make Hoka One One alter its longest niche as the leading manufacturers of maximalist shoes. Hoka One resolved that it will focus on comfort and cushioning. Hence, it will remain the king of maximalist shoes. Hoka One One Bondi six demonstrates this philosophy.

Wear testers concur that Hoka One One Bondi 6 is the softest shoes to run with. Its mid-sole is purely full-Eva. Therefore, do not expect squishiness or even wear and tear. The Eva midsole gives a runner sufficient body balance, soft strides, and comfortable foot strike. In fact, Bondi six significantly absorbs the landing impact, and this can pump you up into covering long running distance. With the great cushioning from to heel, your feet will never get tired in these shoes.
The Bondi 6 outsole is a rocker sole - It is curved to allow you to roll from the heel to toe seamlessly. The lower outsole has a thin grooved rubber for sufficient traction and stability when running.
Bondi six has a guide rail that extends upwards on the heel counter, cushioning on the upper shoes that extends up to the lateral sides, and a heel neck that extends slightly upwards. These features provide adequate fit, support, comfort, and protection. They help in holding down your legs when running.
The downside is that with high cushioning and high heel-to-toe-drop of 10mm, Bondi 6 has moderate energy return. Hence, it is best for slow push, and long-distance running but not fast sprints. Also, Bondi 6 has less ground feel.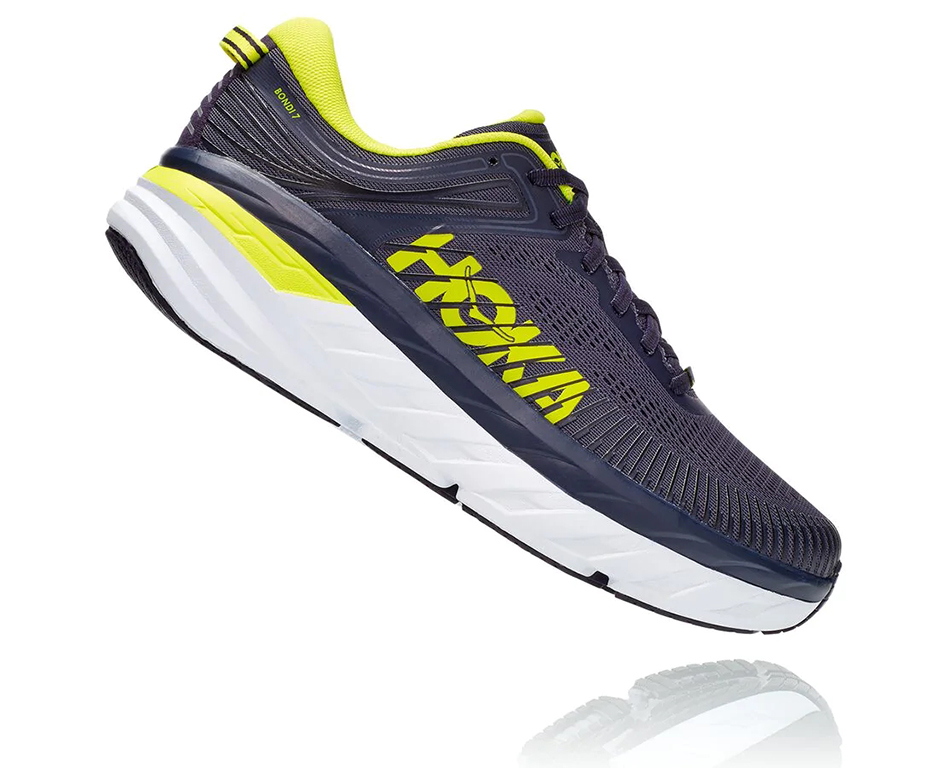 The Hoka One One Clifton 7 is quite light and more ventilated than the previous version of Clifton 6. The upper layer of the shoes is made of woven mesh for better breathability.
It has a max-cushioned Eva foam midsole that gives you a natural snappy and propulsive feeling in each foot strike. Just like the Clifton 6, this model gives you a high energy return because the max-cushioning gives you a bouncy sensation. Hence, it guarantees you an extra mile coverage.
It has a wide footprint; hence, it is inherently stable. The Clifton 7 offers a beginner a soft, comfortable feel and fit; for an experienced and fast runner, Clifton 7 guarantees you a seamless, efficient and consistent gait cycle when running.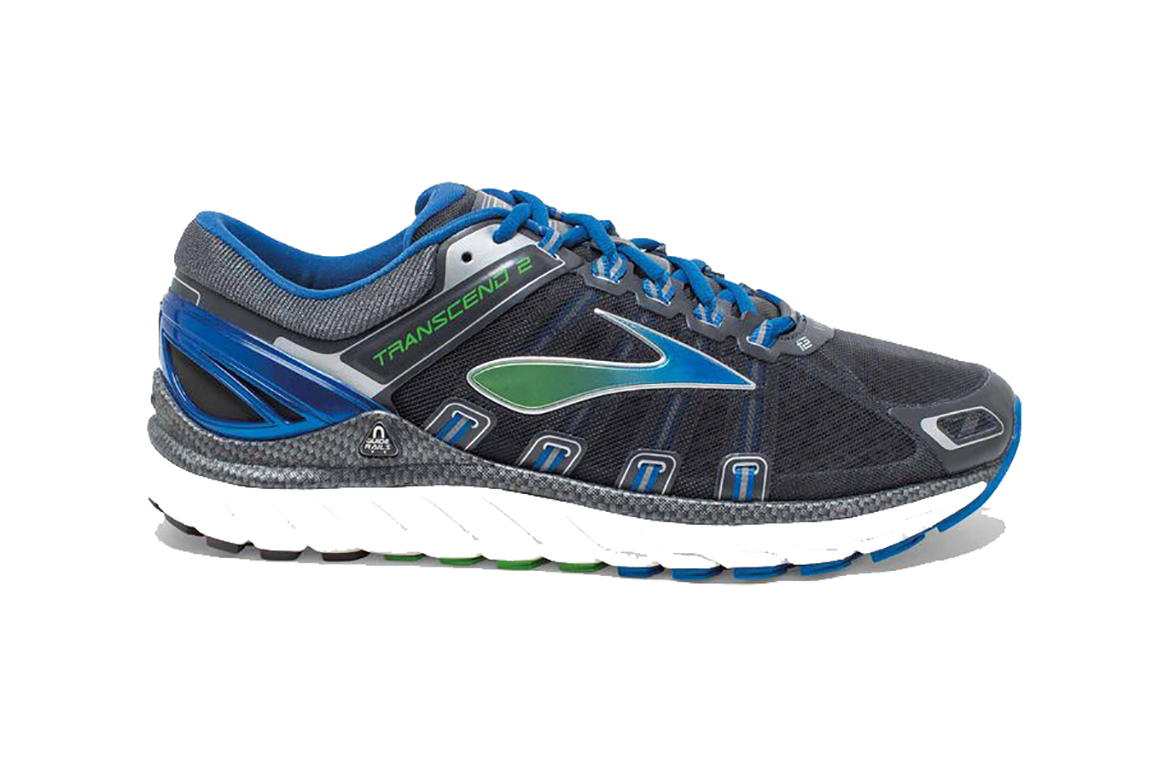 Transcend 2 is part of my running shoe collections. Apart from being a maximalist shoe, from my assessment, this is purely a neutral shoe. It has striking "cool" features like the plush midsole and aesthetic color distribution. The transcend logo accentuating the ankle line, the guard rail, and the webbed eyelets.
Basically, Transcend 2 represents top-notch shoe engineering. Due to the snug upper, midsole firmness, and guide rail, it offers more stability than traditional running shoes.
Eva rims accentuate the upper part of the midsole and extend upwards at the heel and mid-foot area. This Eva rim plays a cupping role, thus preventing the foot from rolling.
The most important feature that makes it one of the top 10 best maximalist shoes is its insole engineering. The insole is purely Super DNA. It is a calibrated mix of rubber, air, and EVA foam. This technology has given the midsole a long-lasting and ultra-soft experience underfoot.
Transcend 2 is that kind of a shoe that adapts to your strides, speed, and weight while offering you a soft feel and protective experience. This is a shoe that anyone with a back or knee problem should go for. It is a perfect fit for road running.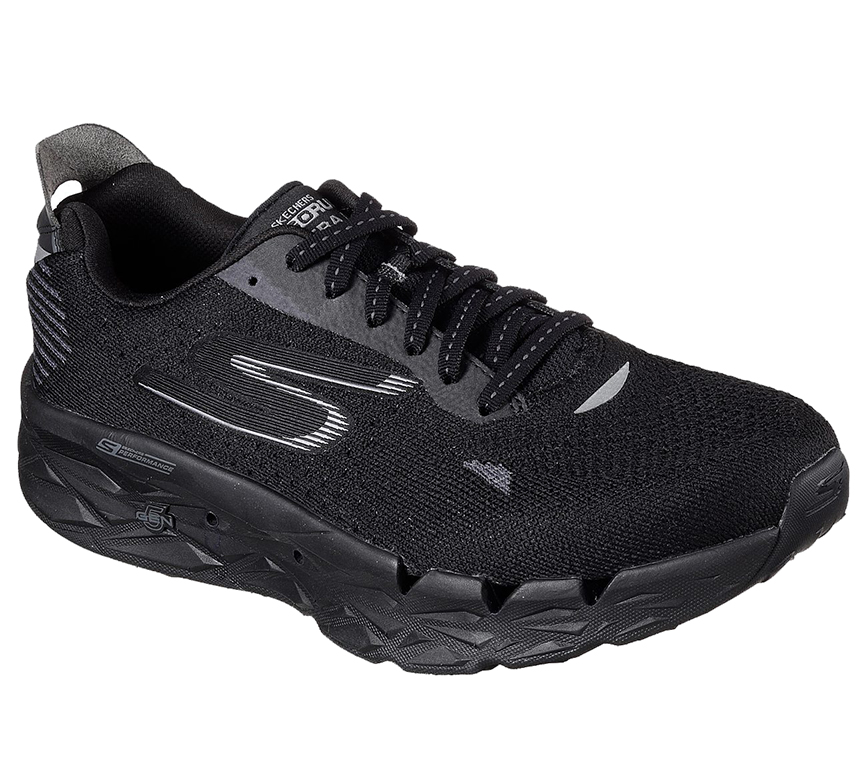 The upper layer is seamlessly knitted to offer efficient breathability and the needed comfort when running.
I have run in sketchers Gorun Ultra Road. What I like about it is not the traditional 4mm heel-drop height. Instead, it is the combination of the generation midsole cushioning, lightweight, webbed outsole for surface traction, molded heel counter for stability, and most importantly, it has a mid-foot strike zone.
Not enough, the forefoot outsole has flex grooves that offer a smooth transition or gait cycle. I was hardly a fan of sketchers, but I must recommend them for doing a fantastic job on Skechers gorun ultra road.
This shoe looks simple, but a lot has been done to make it one of the best maximalist shoes for any runner. It guarantees you reliability, stability, and durability.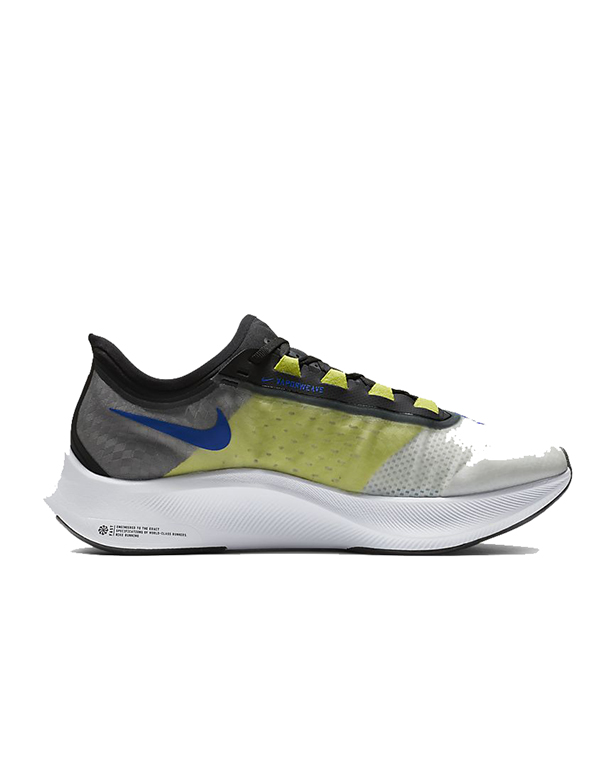 The Nike Zoom fly is an embodiment of Nike's innovative technology. It is a multipurpose shoe. It can be for weekday training in the gym or weekend racing.
The inner sole is an ultra-durable Nike React and carbon fiber plate for high energy return. The two features make Nike Zoom fly a perfect maximalist shoe for fast running because they will help push you forward. The Nike React foam is a combination of springy and cushiness, and it is has been used for toe-to-heel cushioning.
Apart from comfort and durability, the magnificent cushioning increases energy return and helps you run more miles at a fast pace. It also offers stability at the propulsive phase of the gait. Because of its feather-weight, carbon fiber also offers sufficient breathability.
Snug Fit and Secure
Nike Zoom fly has a wide toe area for comfort, specifically if you have wide feet. Basically, it offers room for natural feet swelling, a common phenomenon during an extended period of running or exercising. Hence, Nike Zoom fly fits anyone running full and half marathons.
A Secure, Snug Fit
The upper part is made of Vapor Weave fabric- a woven mesh that looks sheer. It is paper-thin, absorbs less water allows for sufficient perspiration and less water retention, particularly when running long-distance.
Besides, the vapor weave is light in weight, and this has lowered the weight of this shoe, hence making it a perfect maximalist shoe for sprinting. The fiber carbon gives a snappy feeling at a quick pace. You can by Zoom Fly 3 on amazon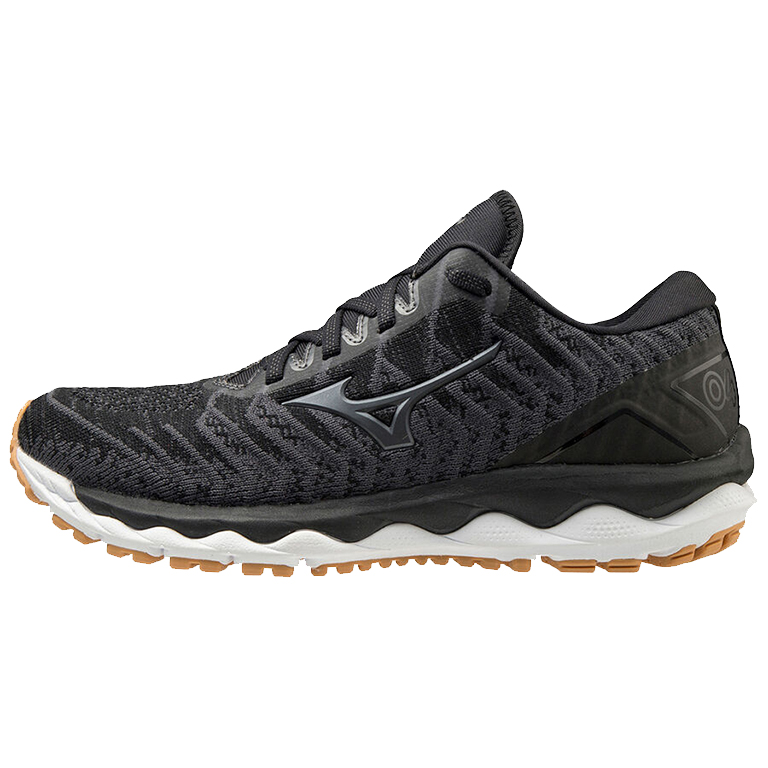 Mizuna Men's Wave Sky 4 Weaveknit is one of the best maximalist shoes because it exhibits outstanding features. It is roomier in the midsole area and toe box to accommodate both wide and narrow feet athletes.
The upper layer utilizes the soft Mizuno U4ic foam to give you sufficient cushioning. It is also a one-piece construction that gives the shoe a sleek look. The upper mesh is light enough to offer sufficient breathability in high heat areas.
The midsole is made of a Mizuno energizer to provide a bouncy ride and excellent energy return. However, it lacks the big stack height like most maximalist shoes. It has a 10mm heel drop but provides an excellent soft feel beneath the foot.
The heel cup is wide but rigid enough to cancel sloppy feeling. The internal heel counter gives you a secure fit.
Mizuno Wave Sky 4 weaveknit is a maximalist shoe that offers you a plush underfoot feel and comfortable ride for extra miles.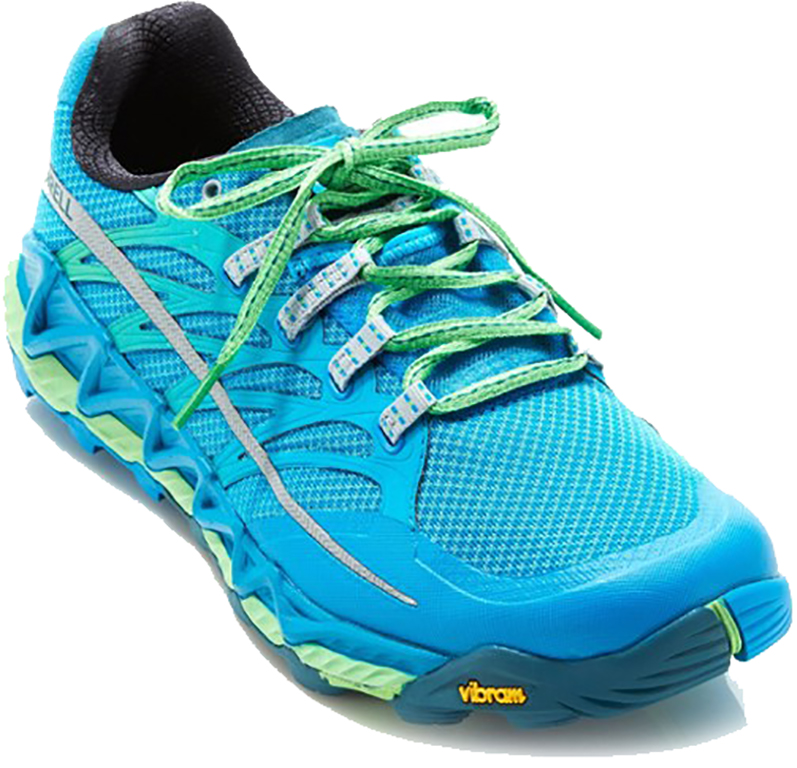 Merrell All Out Peak is more than just a maximalist shoe. It has a hyperwrap 360 degrees fit system that locks the foot, increasing agility and stability. It has a 6mm lug depth, and it features trailProtect technology for protecting the sole.
The midsoles have trail protect pads for preventing rugged and rough terrain from bruising the sole from below. The upper part is a thin synthetic mesh lining for efficient breathability. Forget about smelling shoes because Merrel All Out peak has a removable footbed for easy cleaning or odor treatment.
If you are an early morning or late evening runner, Merrell All Out peak has reflective details that increase visibility. Hence it keeps you safe.
The majority of runners admit that Merrell All Out Peak is a comfortable maximalist shoe. However, those with wide feet find it quite narrow. This is an exceptional shoe and you ca purchase it on Amazon.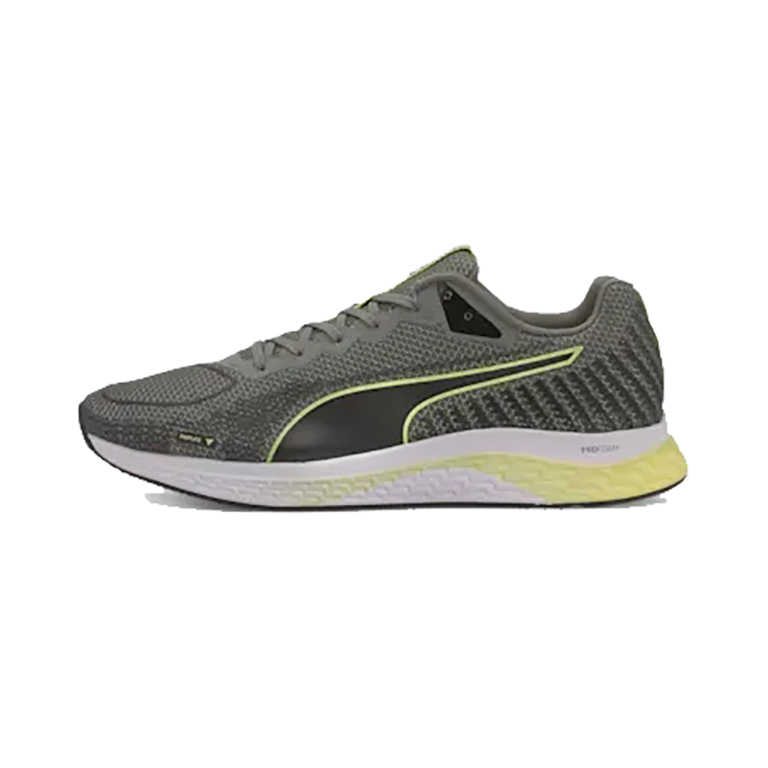 SPEED SUTAMINA 2 Men's Running Shoes is a package of high tech and performance. It is a maximalist speed running with a 12mm heel to toe drop. Despite the bulky look and high heel drop, Speed Sutamina 2 is a lightweight maximalist shoe and exhibits key features that guarantee you a smooth ride.
The midsole is made of EVA form to give the shoe a lightweight cushioning and exemplary energy return (rebound feel). The outsole is layered with ProPlate to give you reflex toe-off propulsion in addition to the EVA foam. The ProPlate also offers torsional stiffness in the midfoot area for a smooth transition. Besides, the horseshoe-like shape of the heel area combined with the blown rubber outsole offers excellent traction for a smooth transition in addition to stability.
The nano printed air mesh in the upper layer offers ventilation in the heat areas while hugging the foot to give it a comfortable fit. Buy on Amazon and try it out. Besides, the prices have signifucantly dropped.
9) NEW BALANCE FRESH FOAM 1080v10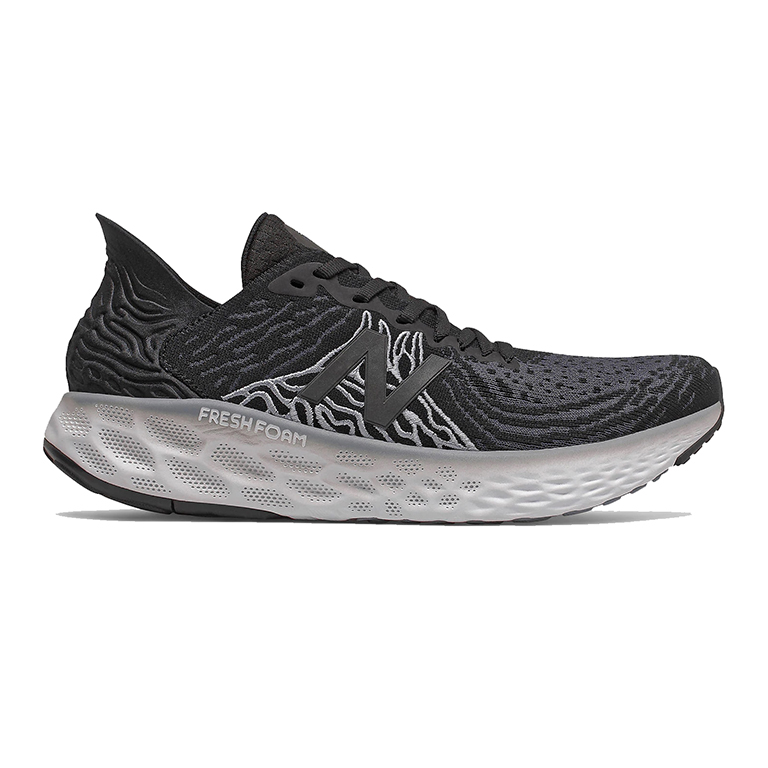 The New Balance Fresh Foam 1080V10 exhibits supreme comfort, sleek design, and excellent energy return. This maximalist shoe features a Fresh Foam midsole that provides added softness and a bouncy ride when compared to the previous model.
The soft hypoknit upper layer wraps around your foot with precision to give you an all-around secure and comfortable fit.
The maximalist rockered midsole gives a soft heel striking. Besides, the heel neck stretches slightly above the heel to give you a snug fit. The heel counter is rigid but not too restrictive.
Despite its sleek-looking, you may find the last lacings quite uncomfortable or creating pressure on top of your foot. It can be uncomfortable if you have a wide foot because the toe area is less roomy. However, all factors considered, The New Balance Fresh Foam 1080V10 is a superb maximalist running shoe for treadmill running and outdoor training. Get you pair from Amazon and enjoy the ride.