By Bob Ramos, (October 16, 2022)
The Shoe industry has recently become highly competitive, and each brand is upping the game by being exceptionally innovative to stay on top. The midsole foams are becoming softer and better, and the overall design is more new-school, stylish and better. Most importantly, shoe technology is advancing.
Yeezy is the one shoe brand that is pushing the envelope. Since Kanye West launched the Adidas Yeezy shoe line, the American rapper has treated his fans and overall shoe customers to unique and explosive designs. Yeezy shoe models, including the Yeezy Boost 750, Yeezy Boost 350 v2, and Yeezy Boost 700 'Wave Runner,' have one philosophy: "To be unconventional and doing what other designers don't dare do."
On June 26, 2021, Adidas released Adidas Yeezy 450 and got tongues wagging. To date, people cannot stop talking about it, and some people have expressed open reservations about owning this shoe. What do they think about Adidas Yeezy 450? Is it a good shoe?
My wife tells me that Adidas Yeezy 450 Dark Slate has crazy looks. She can't stop calling them "the dumplings." However, I love them, and they are comfortable," says Reynolds. He is one of the first few Yeezy 450 buyers who endured public attention on the streets and malls whenever he stepped out in them.
I met Russel Miller outside the Soggy Bottom Bar in Flint, Michigan, wearing jeans with the Yeezy 450. He caught me staring at them, and we started a conversation. I asked him if he bought them for the love and hype of Kanye West or if he loved the shoe. Miller had a pretty interesting response. "Of course, I love the looks. The design is out of this world. In fact, I am tired of Nike Jordan because making a decision on which Jordan has worn me out. Now I am about Yeezy, then I will revert to my Nike Jordan, which is pretty my style," Willis sounded convincing. He said about how he felt in the Yeezy 450: "It is comfortable and outstanding. I get noticed wherever I go."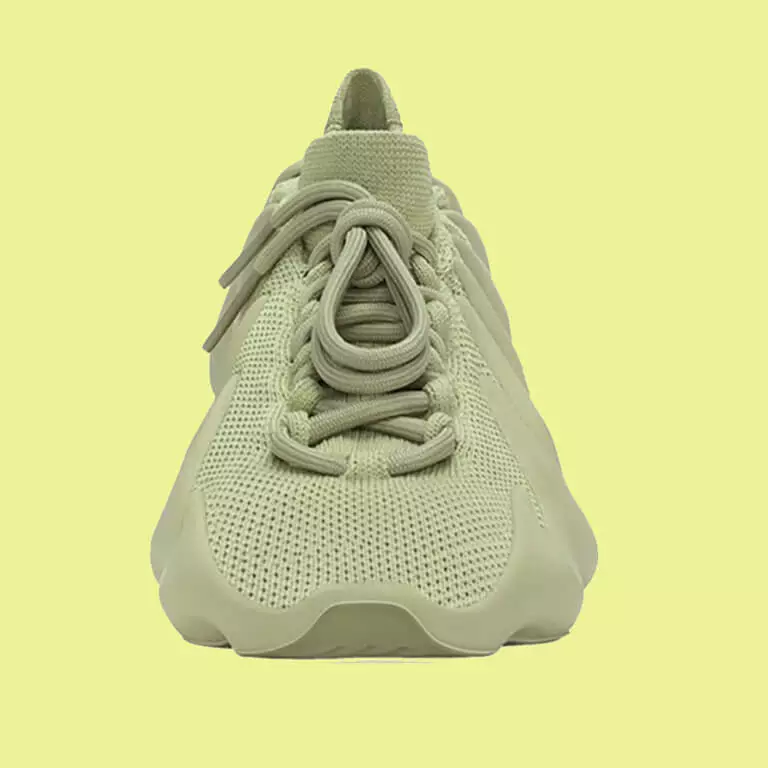 Allison has a similar opinion. She says she loves the weird design of the Yeezy 450. "I love the idea that Yeezy is different from other shoes. Not all the Yeezys are a hit but the creativity is outstanding."
Kelly has a Adidas Yeezy 450 "Sulphur." "They are pretty cool," She says excitedly. But Helen, who was in the company of Kelly, thinks otherwise. She says that she does not care about the design but the price. She emphasizes that she can't pay much to own a Yeezy 450, but she will not mind if her boyfriend buys her a pair.
My street interview about the Adidas Yeezy 450 ended on high when I met Cindy. She said that Yeezy 450 looks like a pair of Crocks. She thought they were weird. I pulled mine from the bag to change her mind, but she had none of it. Even Josh, who noticed us from a distance and joined our conversation, thought my Adidas Yeezy 450 "Resin" had a bizarre appearance.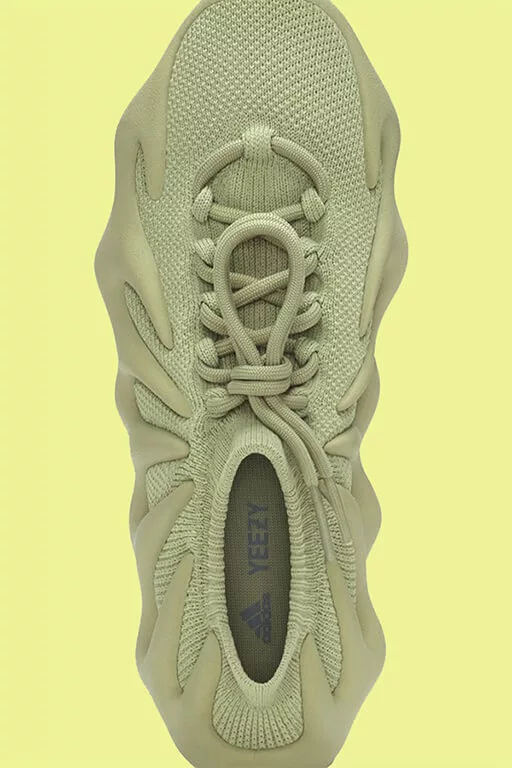 Like others, I love the unique design of the Yeezy 450. The upper part takes the shape of the foot and holds it snuggly. It does not have the Boost foam but the EVA midsole foam, which makes it exceptionally comfortable. It is exciting walking in Yeezy 450 Dark Slate. You feel different in them. Yeezy shoes offer a way out from ordinariness.
It would be best if you tried them especially the Yeezy 450 Dark Slate, Yeezy 450 "Resin" or, Yeezy 450 "Cinder" which are my favorite colors.
What to expect from Adidas Yeezy 450
Unique design that traps curiosity

Exceptionally breathable upper

Snug-fitting

Stability and comfort Soft and stretchy upper mesh

Wide footed runners may find the upper constrictive
Buy Adidas Mens Yeezy on Amazon