The most significant similarity between Asics Gel Contend and Asics Gel Excite models is that they are both low-budget running shoes with exceptional comfort levels, suitable for daily training, walking, and gym workout. Hence, despite targeting clients looking for a bargain, Asics has ensured that this category of clients gets more than what they pay for.Like the Asics Contend, Asics Excite is exceptionally comfortable.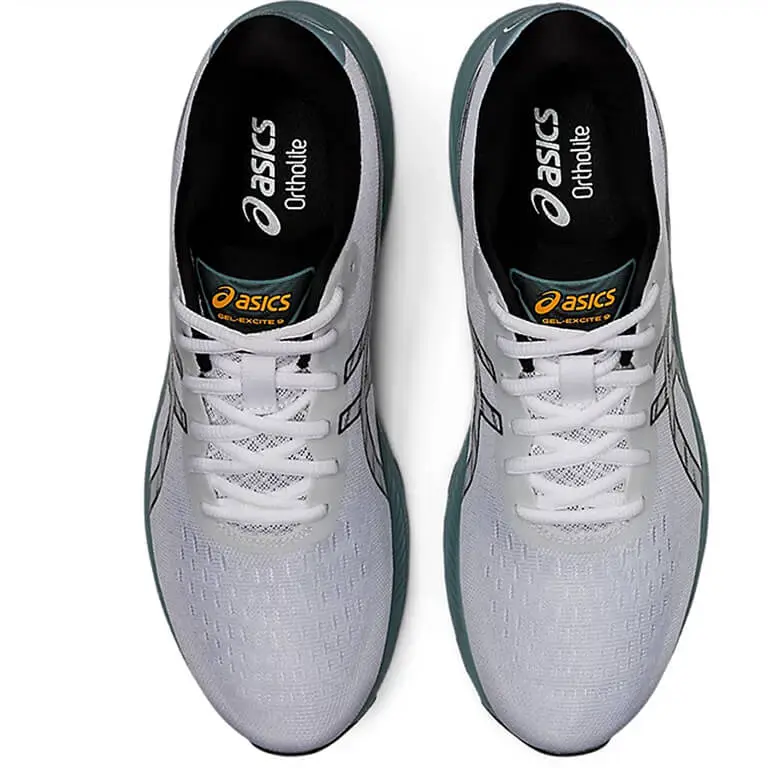 Asics Gel Excite 9 has significantly improved upper. It has a new jacquard mesh that is softer than the previous one. Asics also added more padding around the ankle to enhance comfort and lockdown. The padding also combines well with the removable Ortholite insole to provide overall comfort and a secure feel. Besides, the insole enhances support and stability.
The breathable mesh upper has synthetic overlays for enhancing support and foothold. The gel excite 9 also has a traditional lace-up closure for adjusting the fit. The laces are also long enough to make a runner's knot. The tongue has plenty of cushioning, just like its predecessor.
The toe box of the Asics Gel Excite 9 is roomy enough to accommodate a wide-footed runner. Runners with wide feet are reporting experiencing non-restrictive snug-fitting in the mid-foot section.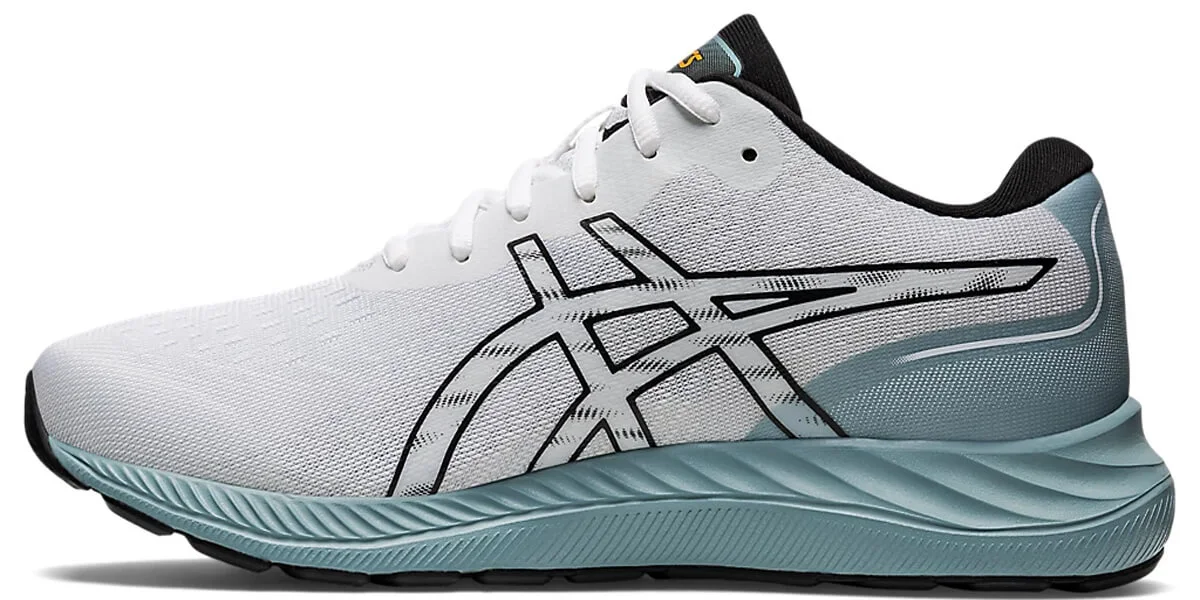 Asics has retained the AMPLIFOAM midsole, which has Gel-cushioning, especially in the heel section. This midsole foam makes Gel Excite 9 to have a soft ride.I n addition, the hard outsole rubber has several flex grooves that make the midsole exceptionally flexible. It does enough to provide sufficient traction while maintaining the softness underneath.
The abrasive rubber in the outsole holds up well across terrains, including roads, grass, and light trails.
The good thing about the Asics Gel Excite 9 is that it does not require a break-in period, and the heel-to-toe transition is remarkably smooth.
While Asics intended that Gel Excite 9 be road running shoes, they are amazingly versatile. They can also perform on trails as long as they are less rocky.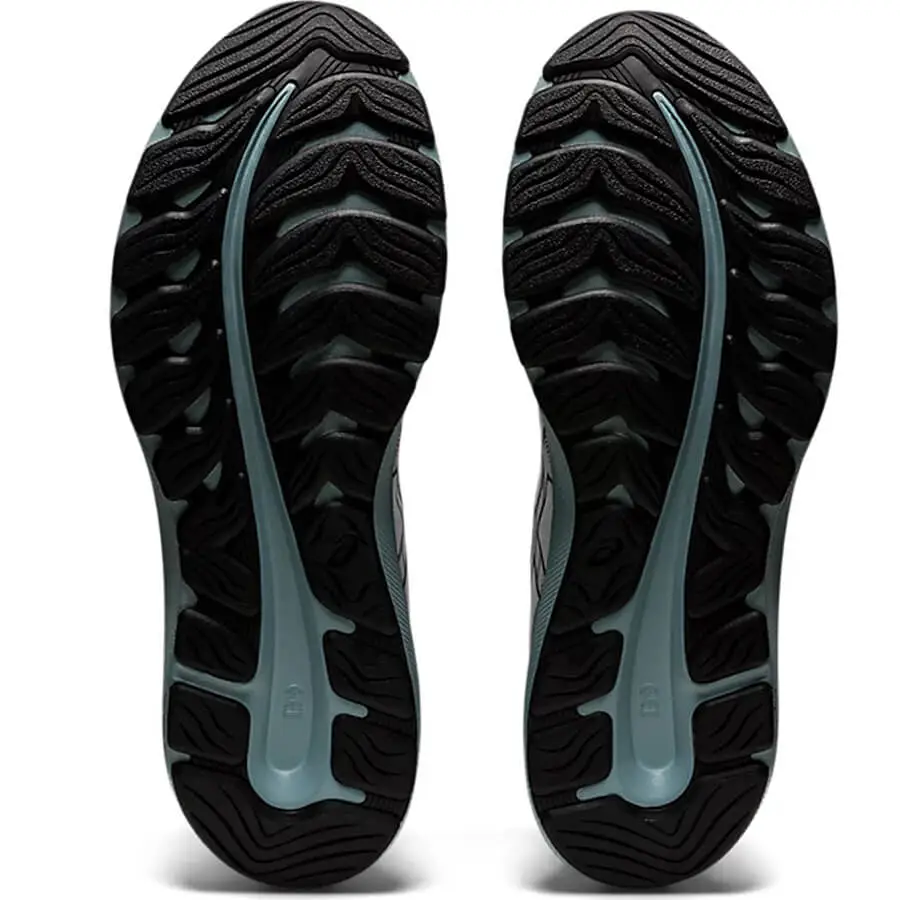 Why you should buy Asics Gel Excite 9
You can buy the Asics Excite 9 if:
You are looking for low-budget running shoes for your daily short runs. The Asics Gel-Excite 9 is among the best cheap running shoes on the market.

Looking for comfortable sneakers for all-day wear, gym training, and walks.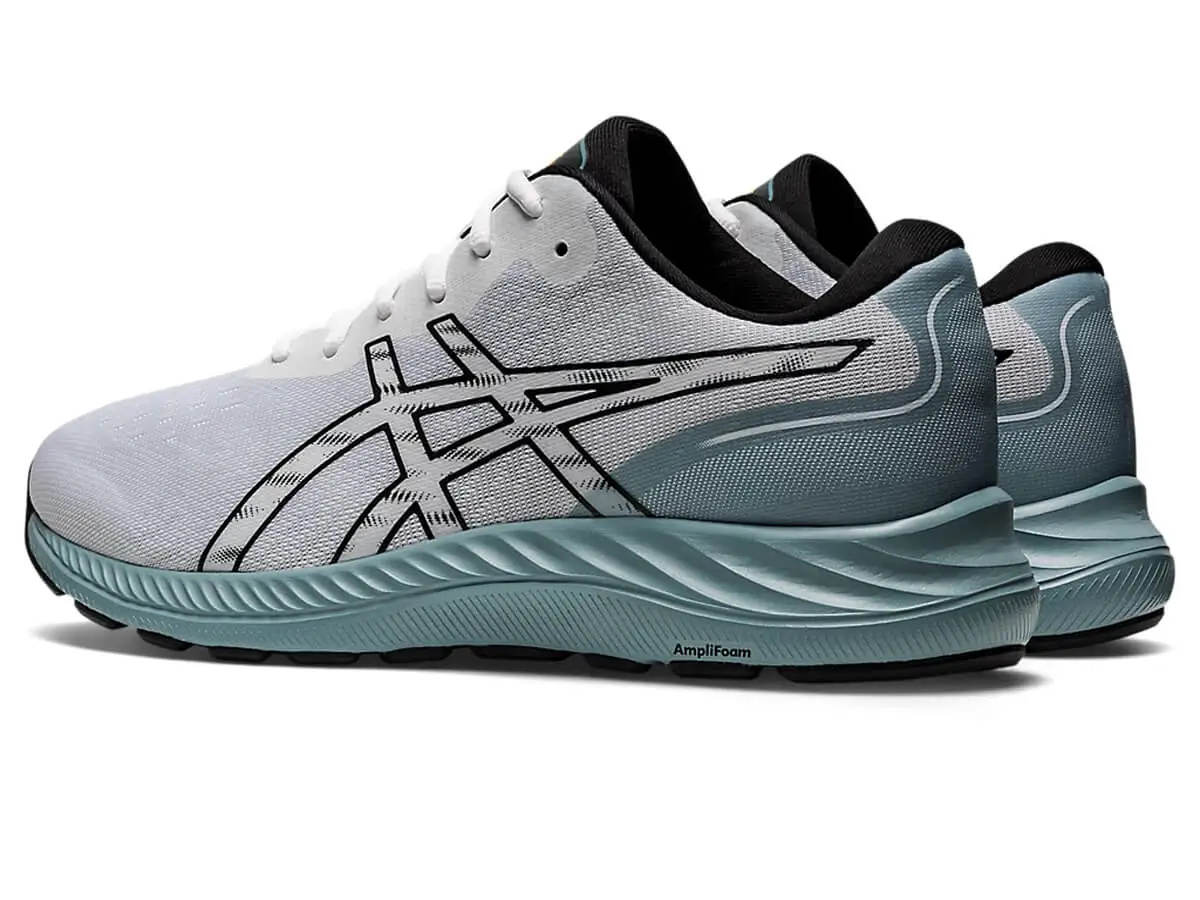 Reason not buy Asics Gel-Excite 9
You should not, but Gel-Excite 9 if you have extra wide feet. A regular wide foot is okay, but extra wide will not fit well.

You should also not buy if you are looking for support. Instead, Asics Gel-Contend is a better alternative to the Excite 9 for neutral runners who want support. It is affordable and durable.
What Runners Say about the Gel-Excite 9
Asics Excite 9 does not have the most cushioned midsole, but it is enough to clock long miles. Besides, it is lightweight.
Katie says that Asics Gel Excite 9 is a cheap yet stylish, comfortable running shoe. She loves to walk and do gym training in them. She gets the best out of them.
Cynthia loves the ankle support and true-to-size fitting. Besides, the color schemes are perfect.
Runners have positive firsthand experience with Gel Excite 9. There are no significant issues to report. Besides, there is a general agreement that Gel-Excite 9 is incredibly lightweight for all-day wear. The Men's US size 9 weighs 9oz/255g, while the women's version weighs an average of 7.7 oz/217 g with a heel drop of 10mm.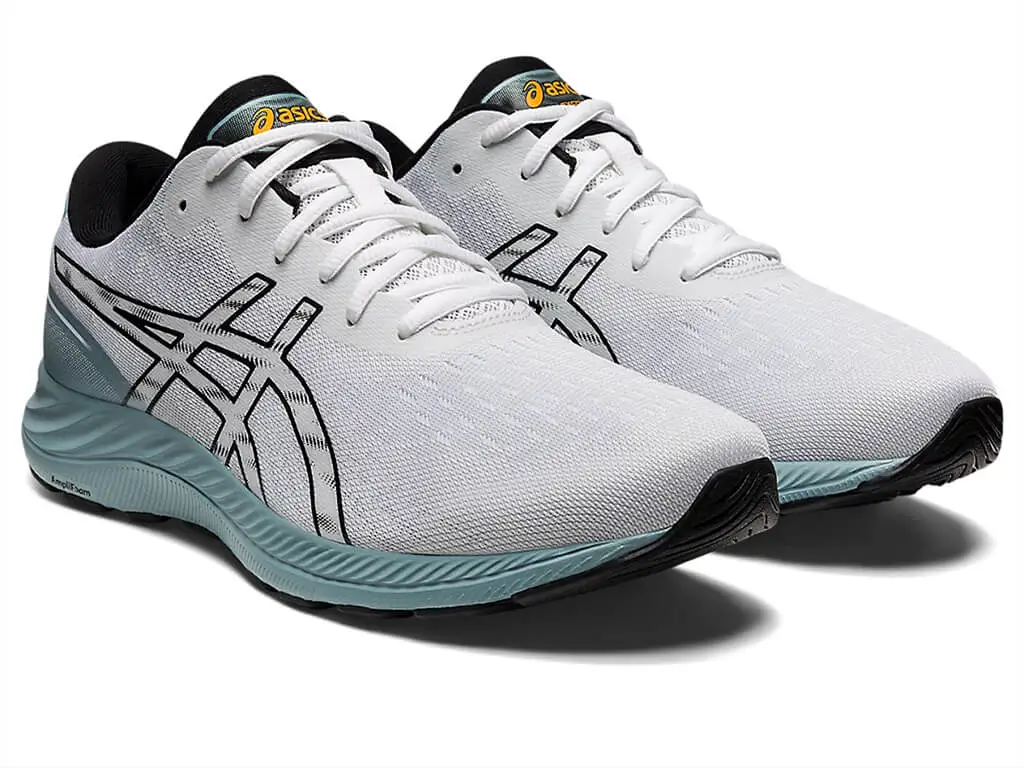 | | |
| --- | --- |
| Weight | 9 oz/266g men's and 7.7 oz/217g Women's |
| Heel drop | 10mm |
| Shoe type | Neutral running shoes |
| Arch type | High Arch |
| Terrain | Road |
| Pace | Moderate and slow |
By Charles Allen
He lives in Honokaa, Hawaii, with a wife and three kids. Allen is a regular trainer and has been running for the last eight years. Sometimes he competes in short marathons. He also provides personal training services to spice up his training sessions, especially on weekends.
---