The reputation of Skechers running sneakers is highly praise and guarded by its loyal supporters. Initially, these shoes appealed to a community of runners, only those who would do Skechers or nothing else. They include the older generation. However, with time, Skechers is now attracting new clients, especially in the running sneakers category. To date, Skechers still exudes that old-school vibe.
After introducing the HYBER BURST midsole, Skechers is rubbing shoulders with big brands like Nike and Adidas. Notably, Skechers Maxroad 5 is one of Skechers' most popular brands today. Hardly will you find a runner having a significant issue with Max Road 5. Skechers Go Run Ride series has often had a positive reception in the market. The previous GO Run series, 7, 8 and 9, have had a good reputation among runners, and Skechers must be building on these successes.
The Skechers GO Run Ride 10 is a lightweight, neutral daily training shoe that balances responsiveness and cushioning. It comes with the new Hyper Burst foam, which is highly protective and comfortable without a marshmallow-like feeling.
According to Skechers, the Ride10 features the M-Strike technology (a forefoot and rear foot rocker midsole design). This new version of the Go Run series has an exciting design, and Skechers is confident that it is an upgrade of its predecessor.
The Hyper Burst ground contact midsole of the Skechers Ride 10 has a stack height of 34mm in the heel and 28mm, making a 6mm heel drop. The reduced low stack height and heel drop give a runner a considerable ground feel. The midsole is soft and squishy, and the flex grooves throughout the outsole ensure that the soft ride is not lost.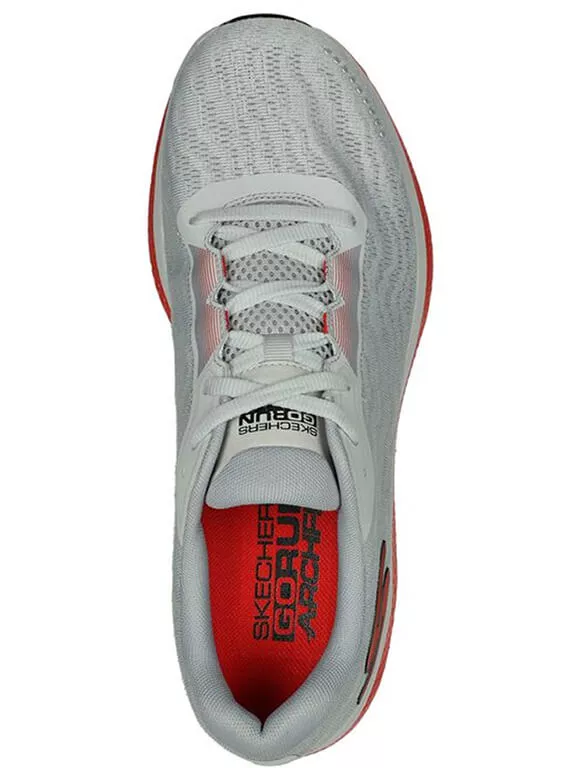 The upper part is made of breathable polyester and Hyper-mono mesh with the ability to stretch slightly to hold the foot well. The upper of Go Run has the typical shape of Skechers running shoes. The lateral side of the toe box is somehow narrow but does not affect the shape of the toe box, which is also roomy.
Skechers Go Run Ride10 has a moderately padded non-gusseted tongue and an efficient lacing system for secure and comfortable fitting.
Runners agree that Skechers Ride10 fits true to size and love how the heel counter hugs the calcaneus (heel bone) laterally and medially. They also find the padded heel collar unrestrictive.
The greatest takeaway is that Skechers made the upper mesh thin, somehow stretchy, well padded and true-to-size. There are minimal overlays, and the upper runs a touch longer than other Skechers. Well, it may cause a problem for a narrow-footed runner but not for the wide-foot runner. Generally, Skechers Ride 10 has a comfortable upper.
The Arch Fit insole, which is an excellent addition, does enough to enhance comfort and fitting. It is also lightweight, weighing 8.4oz/238g for a US Men's size 9. Finally, the reflective markings give the shoe a beautiful look.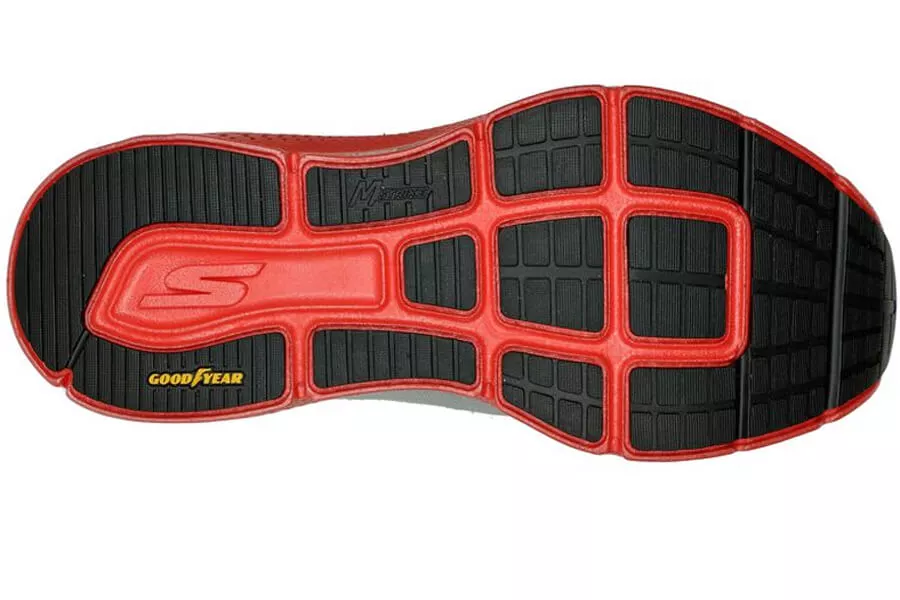 The HYBER BURST used in the Go Run Ride10 ensures that a runner enjoys a bouncy ride; M-Strike technology supports natural and unrestrictive forward, considering that the heel drop is only 6mm. Hence, the combination of HYBER Burst midsole, M-Strike technology, soft flex grooves in the outsole and overall lightweight makes this shoe smooth and soft. The MStrike technology guides motion perfectly.
Mike, a regular runner from Newburg, is impressed with Skechers Go Run Ride 10. "It has a pleasant ride, especially easy and moderate paces, and comfortable for long miles. I can do 7.5 minutes per mile for over seven miles because the midsole is exceptionally forgiving. Obviously, Skechers GO RUN Ride 10 is not designed for fast runs because it is difficult to pick up and sustain speed." Rose says, "HYPER BURST midsole is the best, and as a midfoot striker, I love the way Skechers implemented M-Strike technology." Most runners love Skechers Go Run Ride 10 and compare it with the fast and snappier Skechers Razor Excess 2.
There is a general impression of Skechers being a good shoe. However, Skechers Go Run Ride is not for everyone, except for persons looking for lightweight, soft-cushioned neutral running shoes just for easy miles. Most midfoot strikers will love Go Run Ride 10 because it fits their running style.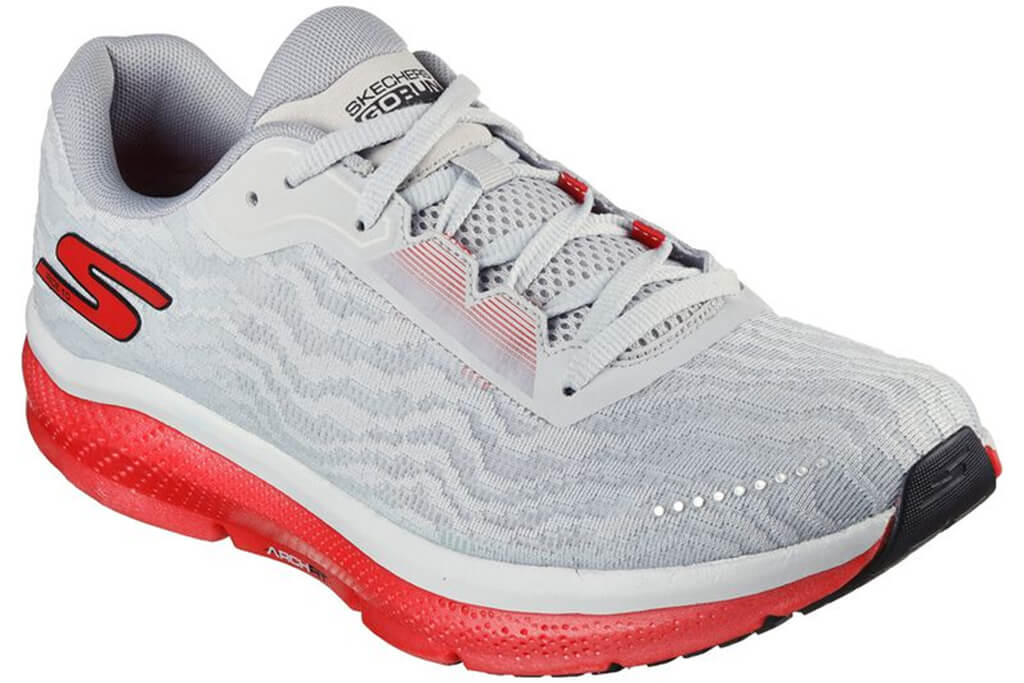 What to expect:
Rockered midsole for a smooth transition

The breathable and roomy toe box

Comfort due to cushioning

Lightweight

Low stack

Soft ride underfoot

Comfortable fit, but not for narrow-footed runners
By Tom Oliver
(September 4, 2022)