Nike Quest 5 doesn't have the most fabulous looks. Despite its simplicity, I find it to be one of the most comfortable running shoes, mark-you at pocket a friendly price. Beyond the affordable pricing is a running shoe that offers somewhat equal performance, comfort, and style like most premium Nike running shoe models. Nike Quest 5 is a lightweight road running shoe and can also fit the category of a daily walking shoe.
Nike Quest 5 Upper Design and Fitting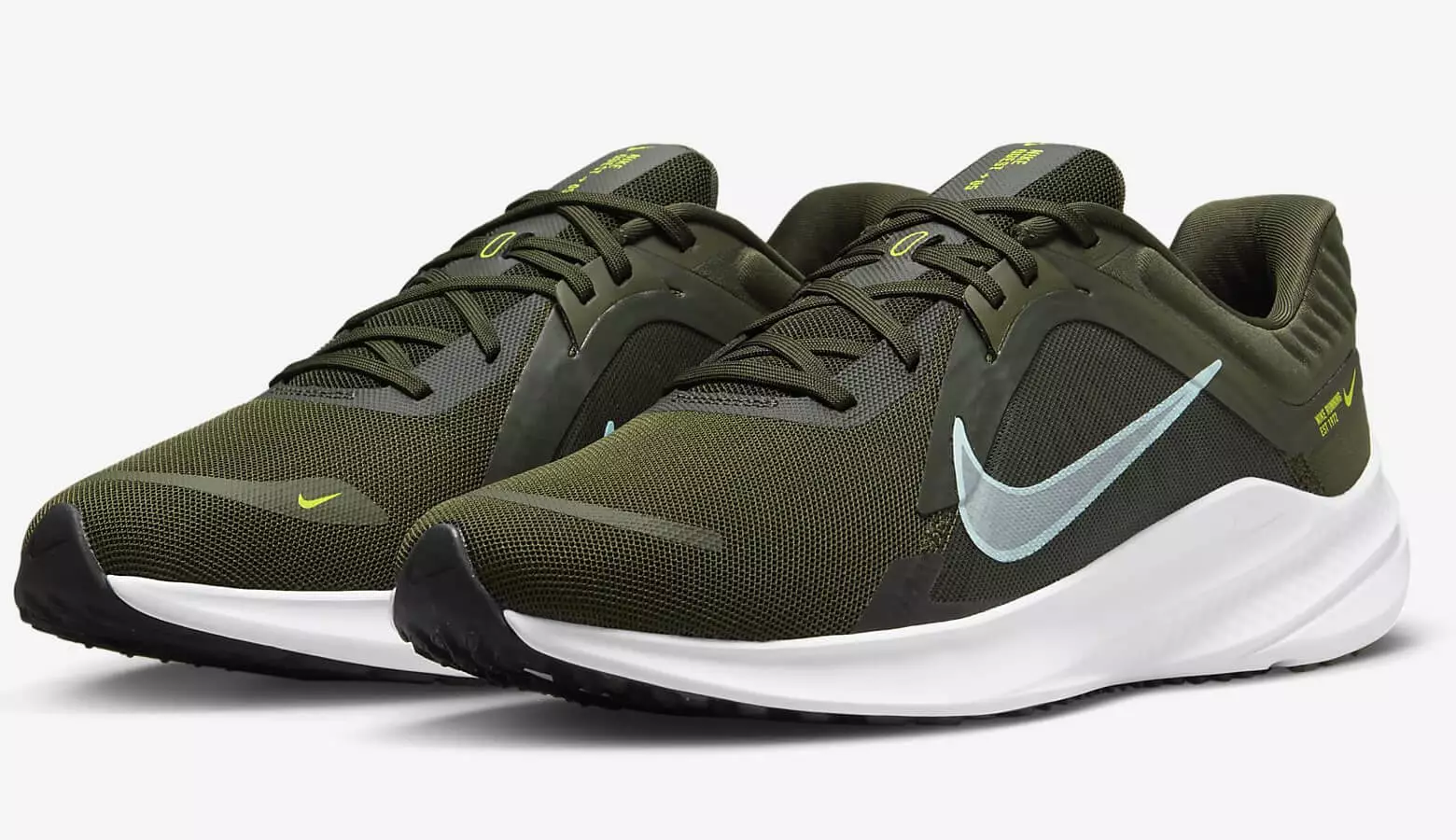 As I mentioned, not much is going on in this shoe. Instead, Nike Quest 5 has a simple single mesh upper and few details in the toe box and midfoot areas to give it the correct structure. For instance, the perforated mesh is shaped by TPU detailing, which also forms a lining around the lacing unit and fit-band and then stretches toward the heel area, thus providing structure to the entire upper component.
The tongue has a flesh of padding and is pretty lengthy to sit on top of the foot. It combines well with the padded heel collar to provide a comfortable, snugly fitting. The heel counter is also solid but not restrictive. It prevents the heel from slipping, thus enhancing the running experience.
The upper has exceptional lockdown thanks to the midfoot fitband system. The system features a flexible caging system. The laces run through it from both sides of the midfoot, and this caging system pulls in when lacing up, creating a significant foothold in this area. The heel counter is well curved to hold down the back of the foot. Therefore, Nike Quest 5 has an exceptional heel and midfoot foothold.
The toe box runs somehow narrow yet comfortable all-round. I advise wide-footed runners to go wide, particularly half a size up. The good news is that you don't have to worry about the shoe length. It is just right! In my case, I have a standard foot, so I went for true-to-size, and I have no major issue to report.
The upper is highly breathable, thus, suitable as an all-day walking shoe.
Nike Quest 5 Midsole Design and Performance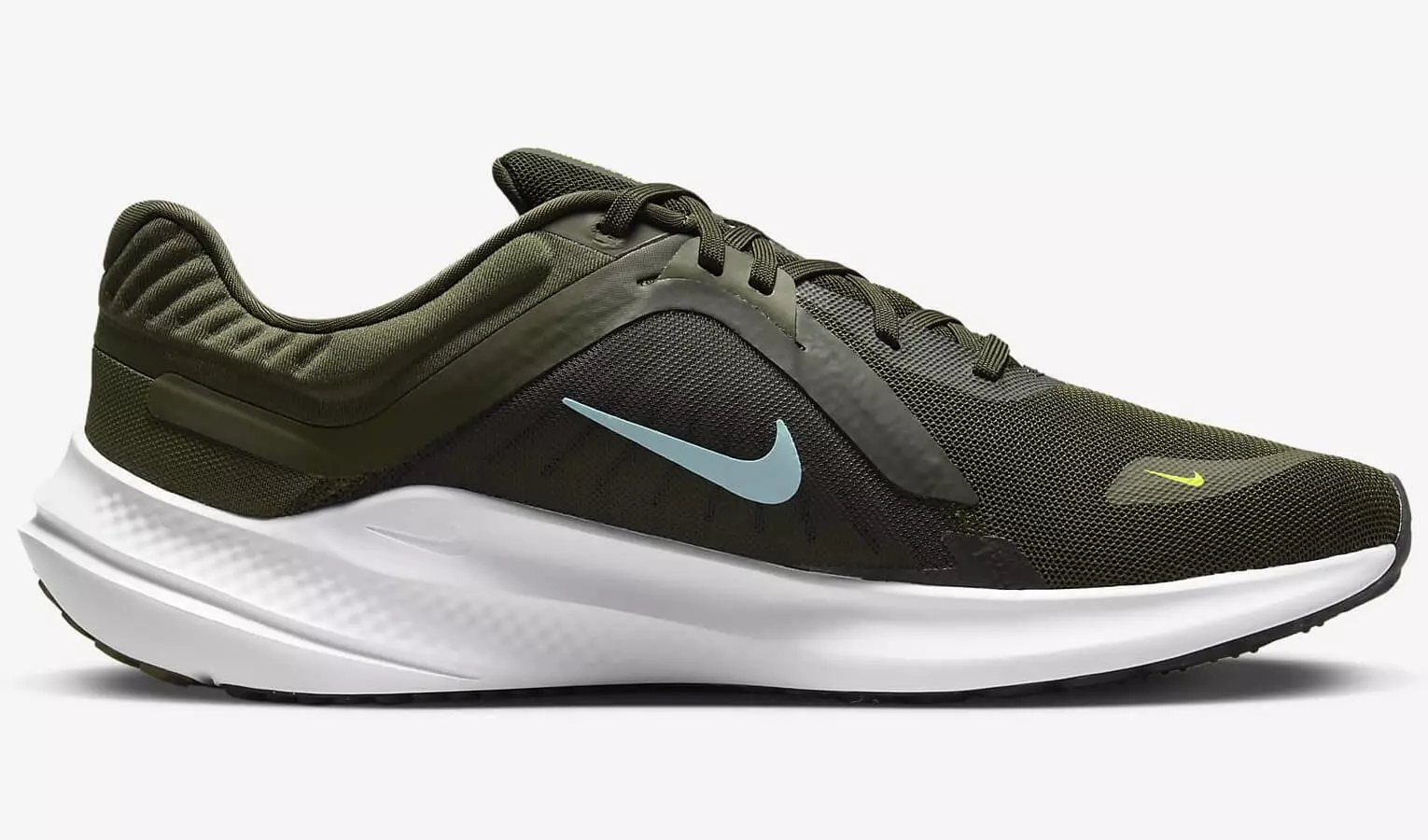 The high-density midsole is somewhat firm, like the Nike Downshifter 12 and Nike Winflo 8. Therefore, a runner is guaranteed comfort and ride almost comparable to mid-range premium Nike running shoes. Nike also maintained its usual outsole rubber and design characterized by protruding rubber patterns positioned at critical abrasive areas. The outsole is similar to that in the Nike Pegasus and Winflo models. Therefore, Quest 5 Nike has enough underfoot stability and traction for handling various terrains, including roads, grass, light gravel, and trail.
Performance-wise, this shoe does well. The beefy midsole is forgiving, making it pretty springy. There is an extra stack of foam around the heel and midfoot areas for comfort. The less chunky forefoot foam is designed to make toe-off flawless, effortless, and springy. The ride is somewhat soft, and the overall turnover is impressive. Nike Quest 5 feels like a beginner running shoe, so you can't expect it to do much except for regular gym training, walking, and moderate-speed runs.
Nike Quest 5 weighs 308 grams for size 10, so I find it light on my foot. Besides being extremely pocket friendly, the Nike Quest 5 has nine colorways that match any daywear.
Overall, Nike Quest 5 doesn't have lots of frills, but the minimal aesthetic gives it a sport-like sleek look. It is comfortable for daily running, walking, or as casual wear.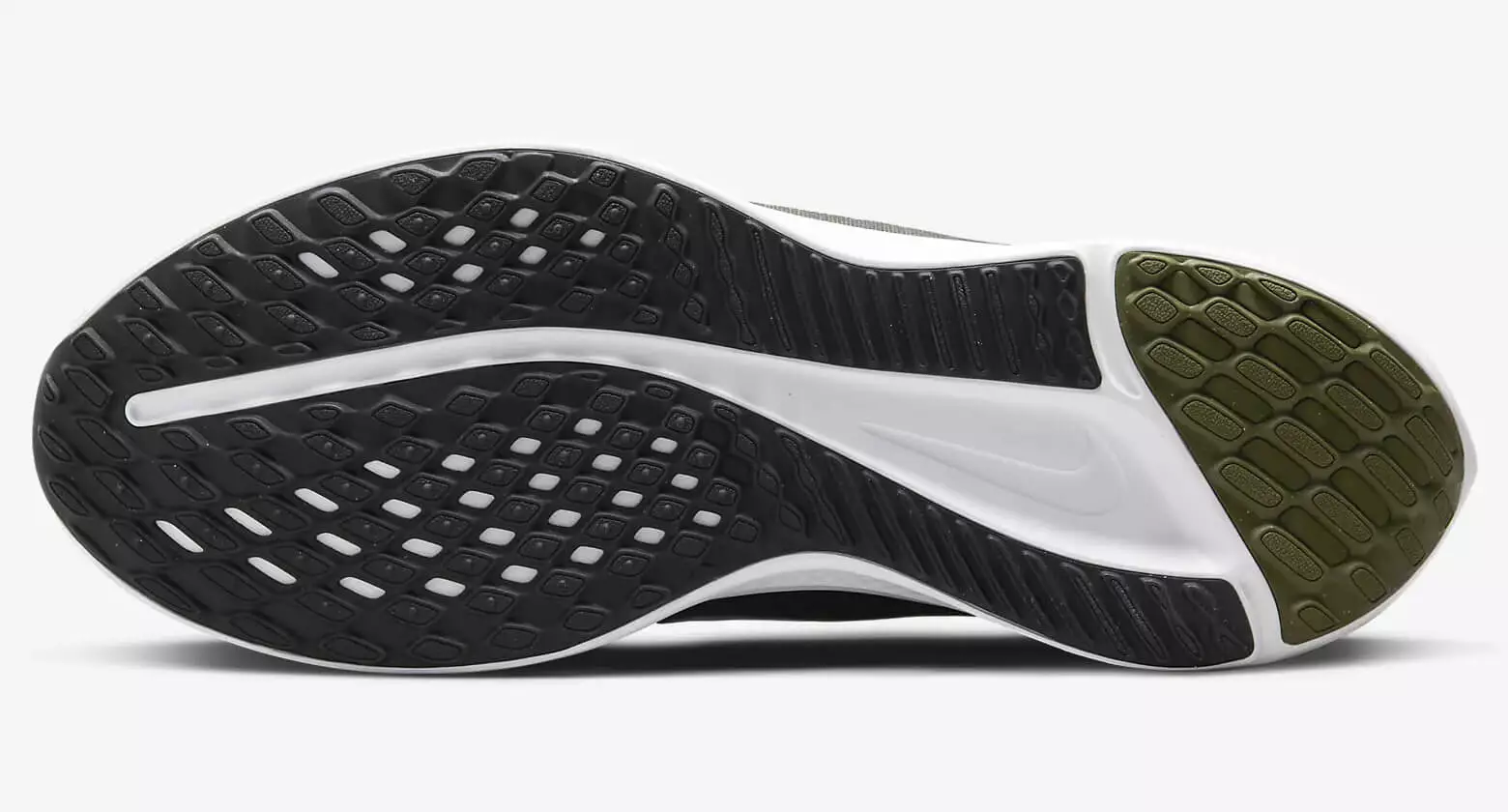 What to expect from Nike Quest 5
The engineered mesh is breathable and comfortable

The collar is well-padded to keep the ankles comfortable

Stability underfoot because Nike used the tested outsole rubber and design

Stable around the midfoot because of the unique fitband

The laces are adjustable

The midsole foam is comfortable for all-day walking and daily runs

Springy toe-off.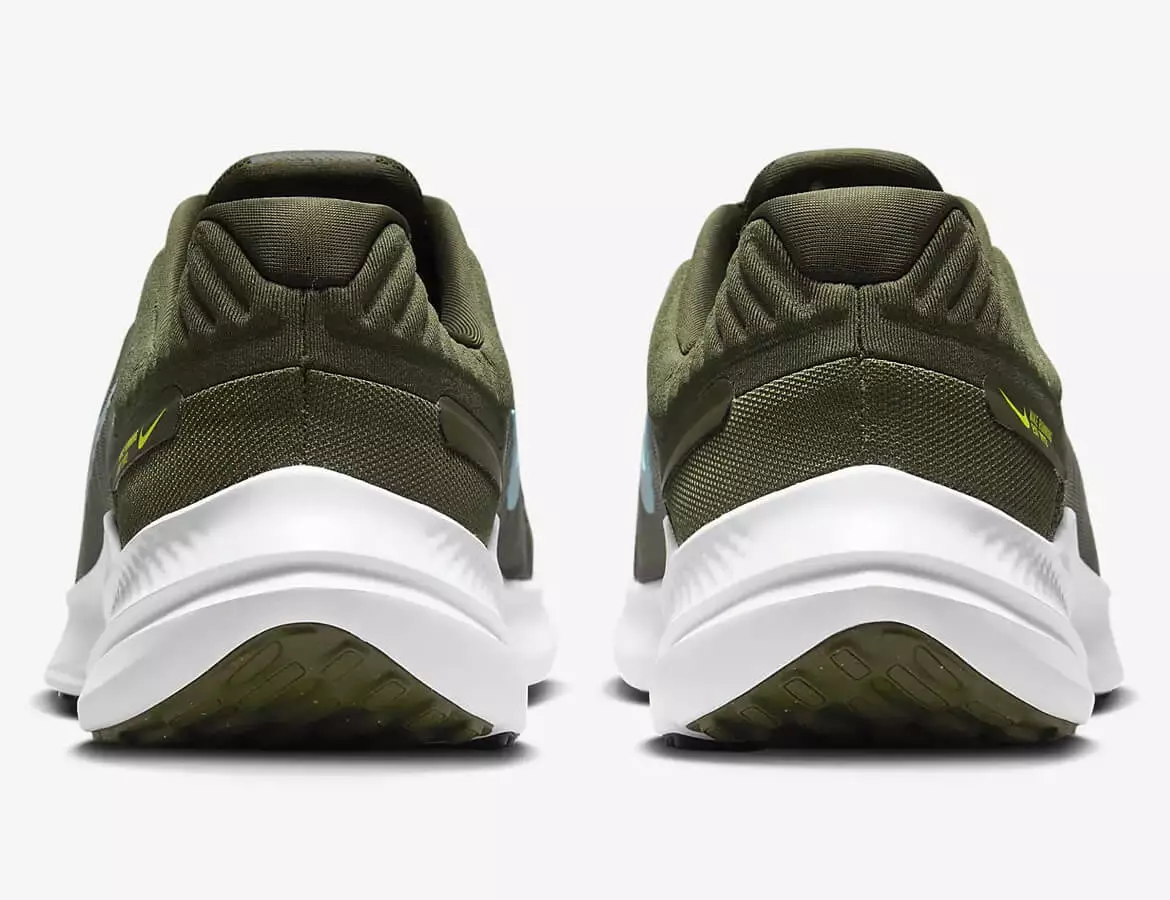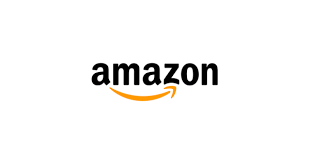 Reviewed by Logan Philip
Logan Philip, a passionate and experienced athlete with a critical understanding of running techniques and routine. He is also a personal fitness trainer. At 28, Philip has clocked several miles
---