Published on June 18, 2021
It has been less than four weeks since New Balance Fresh Foam Roav v2 was released. However, against what was expected from the streets, there has been a deep quietness regarding this shoe. Longermiles.com draws your attention to the newly updated Fresh Foam Roav v2, currently retailing in various online stores.
The Fresh Foam Roav v2 is a running shoe for regular trainers who want to hit the road and gym in a sporty style. It has bold colors and an attractive design that is energizing to a runner. It also has a comfortable midsole for pushing through long distances.
The New Balance intended to make a training shoe with a sporty look, comfortable and can get the job done on the go.
The Fresh Foam Roav v2 has an accommodating and highly breathable upper with an adjustable lace-up closure to provide the needed secure fit. The Ultra Heel design resembles the 1080 models or New Balance Beacon v3, and the entire upper has a structure to it, giving the shoe that bold look.
The ground contact Fresh Foam midsole offers extra cushioning from the landing impact to facilitate a plush ride over a prolonged distance. In addition, the 8mm heel drop implies that there is extra cushioning on the heels for heel strikers.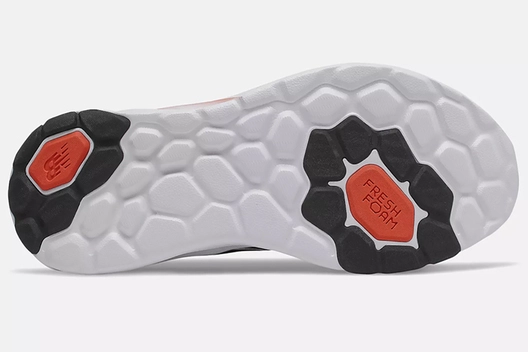 The outsole is 90 percent ground contact midsole with NDurance rubber strategically placed on the high contact areas on the heel and forefoot. The flex groove patterns on the outsole are for providing traction and stability.
Few days after its release, many runners grabbed their pairs of Fresh Foam Roav v2, and several days later, they have good reviews about the shoe. It is because the Fresh Foam Roav v2 does the exact thing it is intended to do.
Many runners have reported comfort over a distance of up to 5k. They say it is exceptional on short runs, particularly on the road, and does much more, making it suitable for cross-training.
It does not perform well in long-distance runs because of the less responsive midsole. In this case, the Fresh Foam Roav v2 perfectly suits a runner looking for a daily trainer with sporty features. Besides, at about $80, Fresh Foam Roav 2 is one of those running shoes that offer maximum cushioning at a relatively low price.
Fresh Foam Roav v2 is stylish, 8.5 oz lightweight, comfortable, and rides soft. It is a versatile shoe for gym training, short runs, and casual wear. Therefore, $80 is a discounted price for a shoe that does it all.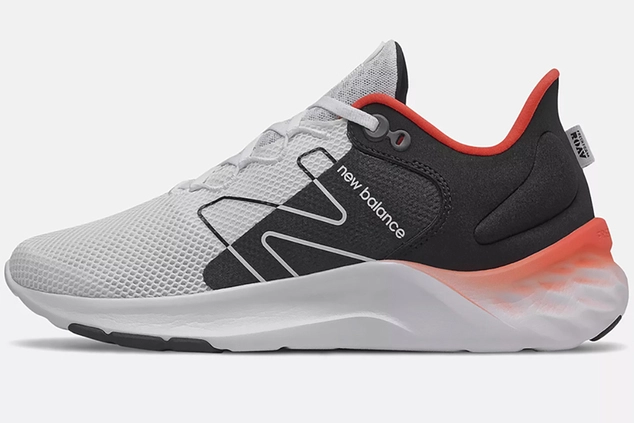 Any qualifying purchases via the Amazon affiliate links earn us small commissions, which will help us continue with the excellent work of bringing you quality shoe reviews.