Ankle sprain problems can be an eyesore to your running routine. The pain drags you down, and worse of all, it may force you to suspend your training.
Painfully, stopping your running routine all together is just too costly. In fact, the ultimate ramification is you losing shape or the training momentum even after putting a tireless effort into it.
Ankle sprain problems may result from having unstable ankles or having ankles, which pain because you are experiencing overpronation. To curtail this problem, you need the right shoe. I will offer you a recommendation for a particular running shoe for each of the above-mentioned ankle problems.
However, it is imperative to note that even though the right shoe can significantly limit the pain associated with ankle sprains, just a running shoe alone cannot eradicate ankle associated symptoms. Instead, take a running shoe as a part of the overall treatment plan, including proper arch or orthotics supports, rehabilitation exercises, and training modifications, among other treatments.
Basically, a good running shoe should reduce force in the joint by giving you excellent cushioning when you hit your foot on the ground. It should also reduce ankle joint motion.
Features of Running Shoes for AnkleSupport
To reduce ankle problems, wear running shoes with motion control features or are stable enough to stop your foot from overpronating. For sufficient stability, a running shoe should have a dense foam to correct motion that causes overpronation. Besides, a stability shoe is comfortable for a beginner who does not know how to control the running strides.
Also, the midsole should have a cushy foam to cradle your foot in addition to absorbing the force associated with the landing impact as you run.
Remember that you are at liberty to choose a shoe that feels comfortable. However, be careful not to pick a shoe with too much cushioning since more foam will add more weight to the shoe. Besides, with added weight, you will need extra energy for propulsion, which may strain your ankle.
Having enough cushioning is not enough because heel-drop matters too. The average heel-drop is 10 to 12 millimeters. On the other hand, minimalist shoe models tend to have zero-drop or small heel-drop. Though zero drop shoes will accurately match or take up your feet's shape and position, it is not proper to do a quick transition with them because they are likely to expose you to injuries.
That is, while doing the quick transition, you stress various muscles in the legs and feet than if you were to run on a running shoe with a considerable heel-drop range. Therefore, if you are prone to Achilles, I advise you to wear running shoes with higher heel drop. It is because shoes with higher heel drop tend to take up pressure off your calf and heel as your run.
Finally, if you are one of those runners who strike the ground with their heels first (a gait cycle common among new runners), have a high heel drop.
Best Running Shoe for Unstable Ankles
If your ankle constantly suffers from sprains, you are most likely suffering from chronic lateral ankle instability. Treating chronic lateral ankle instability requires a comprehensive approach, including wearing an appropriate running shoe.
Running shoes for unstable ankles should have a stable outsole, specifically the lateral side. If it is solid laterally, the shoe will firmly hold your ankle from collapsing to the inside, thus, preventing lateral ankle sprains.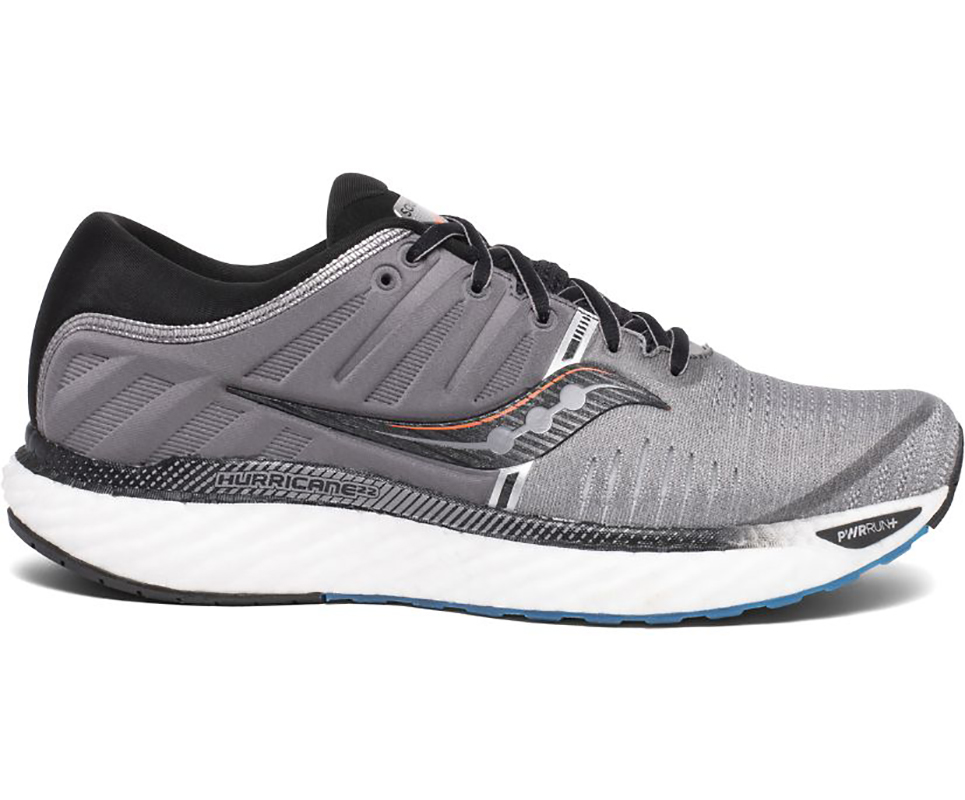 Though akin to the Triumph 17, Saucony Hurricane 22 has all the supportive mechanism that makes it a very stable shoe.
It has a rockered sole that sits on a PWRRUN foam to support the overpronated gaits. It has a tough heel counter that is not restrictive in any way but holds down the heel as you run. Fit your foot and feel the slight heel drop and excellent cushioning under the knee. This shoe is perfect for a heel-to-toe gait cycle. With it, you will experience a smooth roll from the firm heel to the forefoot with exceptional energy return.
The lateral side of the upper shoe around the ankle area is made of a pad-like form and well-cushioned on the inside to give a snug fit in addition to holding the ankle into place to prevent an ankle sprain.
2) BROOKS ADRENALINE GTS 20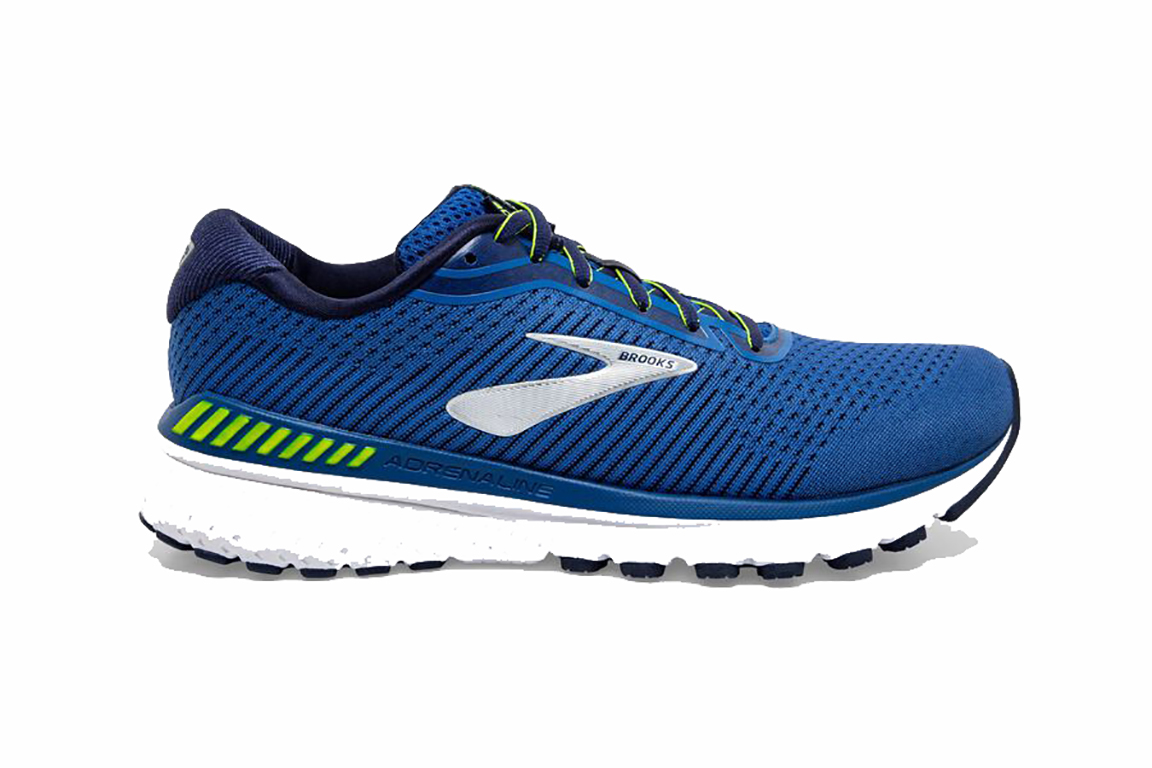 Ignore the simplistic look. Brooks Adrenaline GTS is a shoe that offers excellent ankle support. It is a running shoe that perfectly suits runners with low arches. However, with super cushioning and adequate support, it is also an ideal shoe for someone with weak ankles.
Despite the simplistic look, the Brooks Adrenaline GTS is a complete makeover. It has in-built guide rails between the upper unit and midsole to keep the foot in place, thus, maintaining stability. The guide rails in Brooks Adrenaline GTS will align your foot in a way that corrects or curtails over-pronation as you run. Hence, this shoe is for a serious over-pronator.
It utilizes the DNA Loft foam for plush cushioning, and still, it weighs less than its predecessors. The DNA LOFT Crashpad offers a bouncy feel underfoot while reducing the impact of footfall. It has a wide forefoot, and if you have a wide foot, you won't feel your toes cramped. Besides, the heel collar is softly padded to control rubbing.
Besides, the 12 mm heel-to-toe drop helps in reducing pressure off the calves and heels. Hence, it is a perfect shoe if you have weak ankles. The 12mm heel drop offers you a seamless heel-to-toe transition, more so if you are a heel striker. The upper layer is made of 3D print mesh for breathability and a streamlined look.
3) BROOKS ADDICTION 14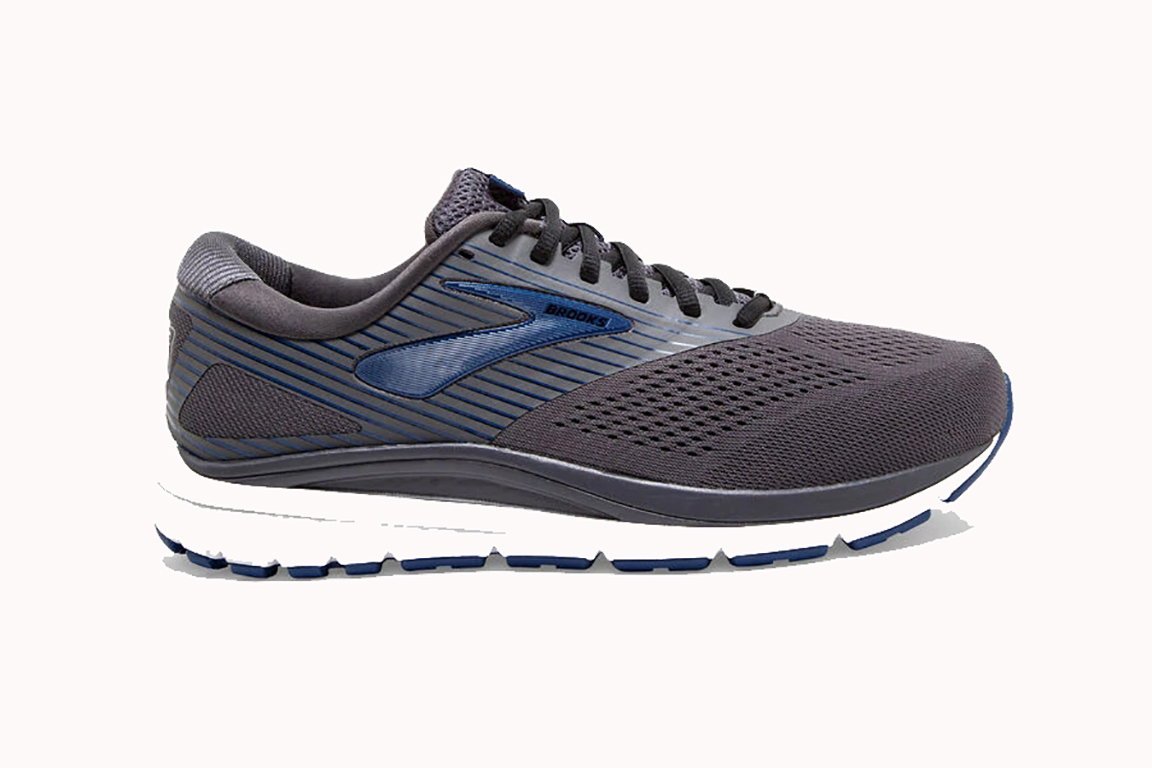 If you have an excessively flat foot, then your ankle's constant rolling will not stop putting too much stress on your ankle. For this reason, you need to wear a running shoe that reduces or curtails excessive pronation. That shoe is Brooks Addiction 14.
The Brooks Addiction 14 is a motion control and supportive running shoe for someone with stubborn ankle problems.
It has an extended diagonal roll-bar guide, which keeps your foot in place as you run, consequently preventing your ankles from rolling inwards.
What makes it a perfect shoe if you have ankle problems is its wide toe box. Also, this series comes with a range of width sizes for supporting custom orthotics. Furthermore, the upper mesh of the shoe offers a secure fit while allowing your feet to breathe.
Any person with flat feet tends to have wide feet. In this case, Brooks Addiction 14 is true to the size of such feet. It is a shoe you buy and hit the road straight away. It is a reliable shoe for anyone with ankle problems.
4) MIZUNO WAVE INSPIRE 16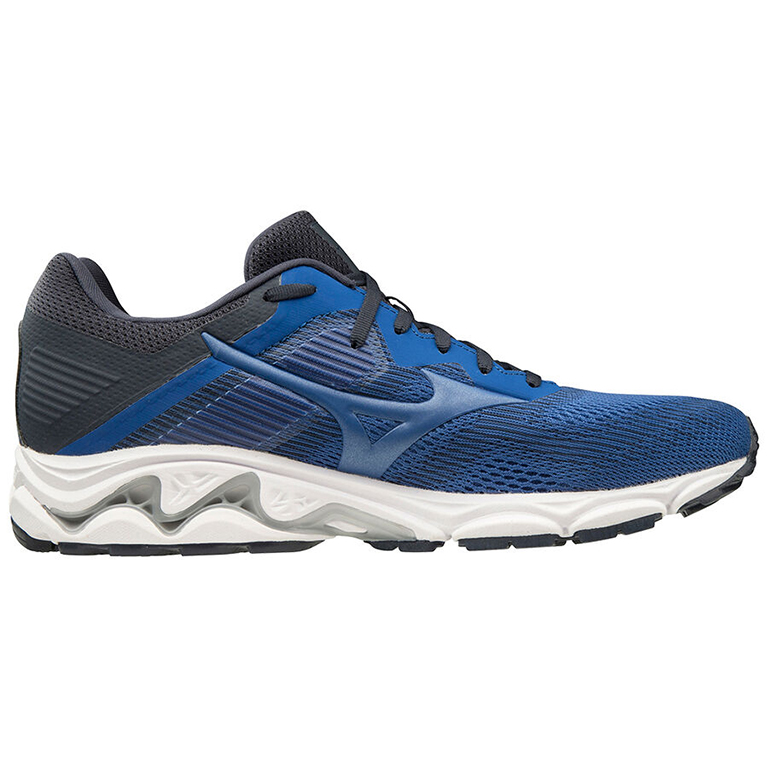 The Mizuna Wave Inspire 16 possesses all the enduring and stable features of the Mizuno's flagship. It is one of the best options for a runner who wants a lot of ankle support.
Mizuno features distinctive wave technology. The midsole's top layer is a shock-absorbing U4ic foam with a thin layer of lightweight U4icX at the bottom. At the bottom of the second layer is a wave Pebax plate.
The Pebax plates' role is to roll out or distribute part of the energy from your heel to the toe. This reduces strain on your ankle.
The midsole design offers you a seamless heel-to-toe transition. The ankle-neck is well cushioned to give you a snug-fit above the ankle. The knee counter is strong enough to hold your foot down as you run.
Generally, the Mizuno wave 16 is not only lightweight but also offers you adequate support at the ankle, more so if you have bad ankles. It has excellent responsiveness with an abundance of cushioning to protect your foot. Even with ankle problems, Mizuno Wave 16 will allow you to cover extra miles.
5) NEW BALANCE 990V5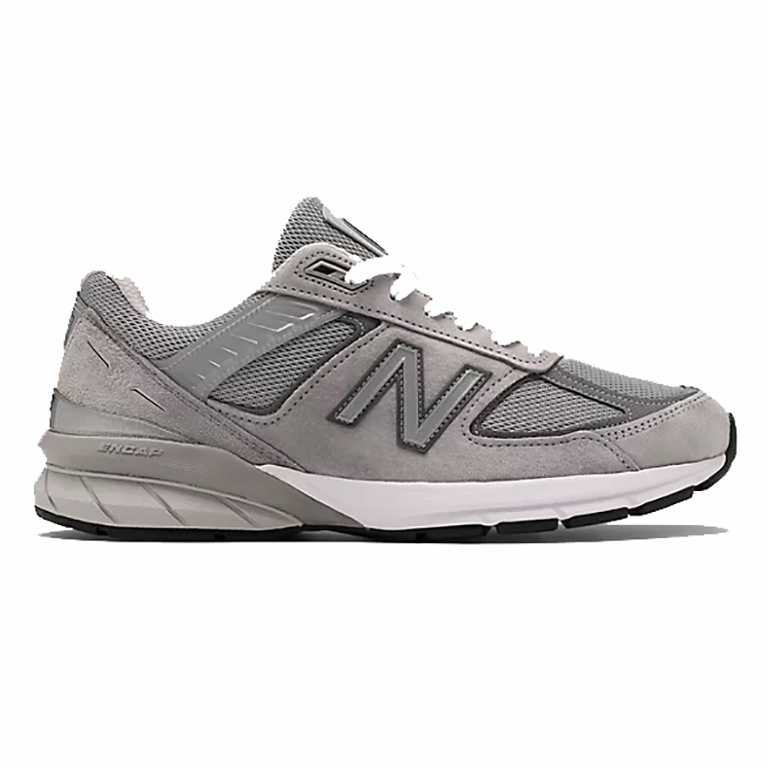 The New Balance 990V5 has been made to be supportive and durable. It has a perfect blend of style and cushioning. It exudes quality and boldness.
The combination of pigskin leather and jacquard mesh makes an eye-catching upper layer of the shoe with no compromise to efficient breathability. The design makes it a rigid shoe that is appropriate for bad ankles. It has density foam around the heel neck or collar to provide a supportive feel at the ankle.
It has a two-layered heel counter. The lower heel counter is for keeping the lower foot in place, and the upper layer for holding down the foot as you run.
New Balance 990V5 also utilizes the ENCAP technology in the midsole to provide support, adequate cushioning to reduce landing impact, stability, and durability. It has a blown rubber outsole to offer enough traction as well as heel-to-toe transition.
Don't worry if you have a wide foot because New Balance 990V5 comes in various sizes. Though it comes a little pricey, it is a shoe that is worth your money. Besides giving you immense ankle support when running, New Balance 990V5 is also great for casual wear. It comes in 12 colors.
6) HOKA ONE ONE EVO MAFATE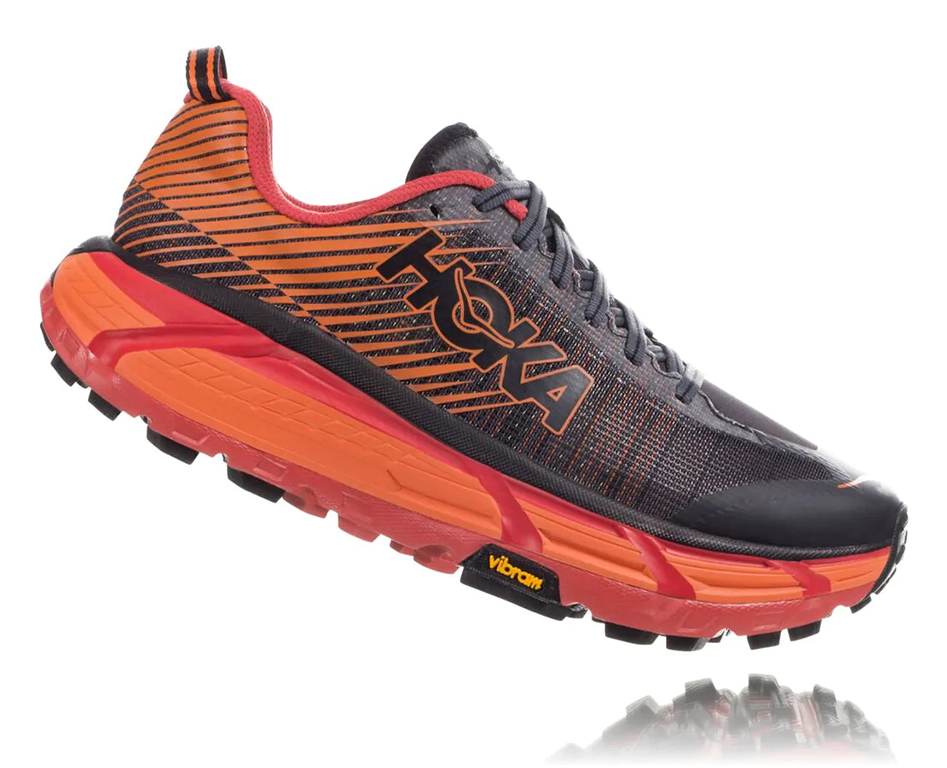 Hoka One One has a knack for manufacturing shoes for powering through rough, uneven surfaces or uneven technical trails. It is less bulky than most Hoka One One models but relatively a plush shoe with Vibram mega grip outsole with aggressive lugs that can bite in the mud and even rock trails. This will be a perfect shoe if you are running in critical conditions.
The shoe utilizes the meta-rocker geometry to optimize the heel-to-toe transition. Besides, the padding around the heel is very comfortable. The cushioning inside the shoe and around the ankle-neck gives you a snug fit and stability during the running.
Hoka Men's Evo Mafate has a gusseted toe box to keep your forefoot in place when running, and the rubberized foam midsole will give you excellent responsiveness. Also, take note of the extended diagonal rollbar guide and the solid heel cuff. Together, they keep your foot in place and prevent your ankle from rolling.
Unlike most of the Hoka One One models, the Mafate model has enough space in the toe area. Suppose you have wide feet, you can wear them. Besides, the 4mm heel drop and the rockered sole make it superb for easing the pressure around your ankles by allowing seamless transition, more so if you are a heel striker.
The downside is that Hoka Men's Evo Mafate is relatively expensive, but seemingly it is worth the price considering its excellent performance and durability.
7) HOKA ONE ONE GAVIOTA 2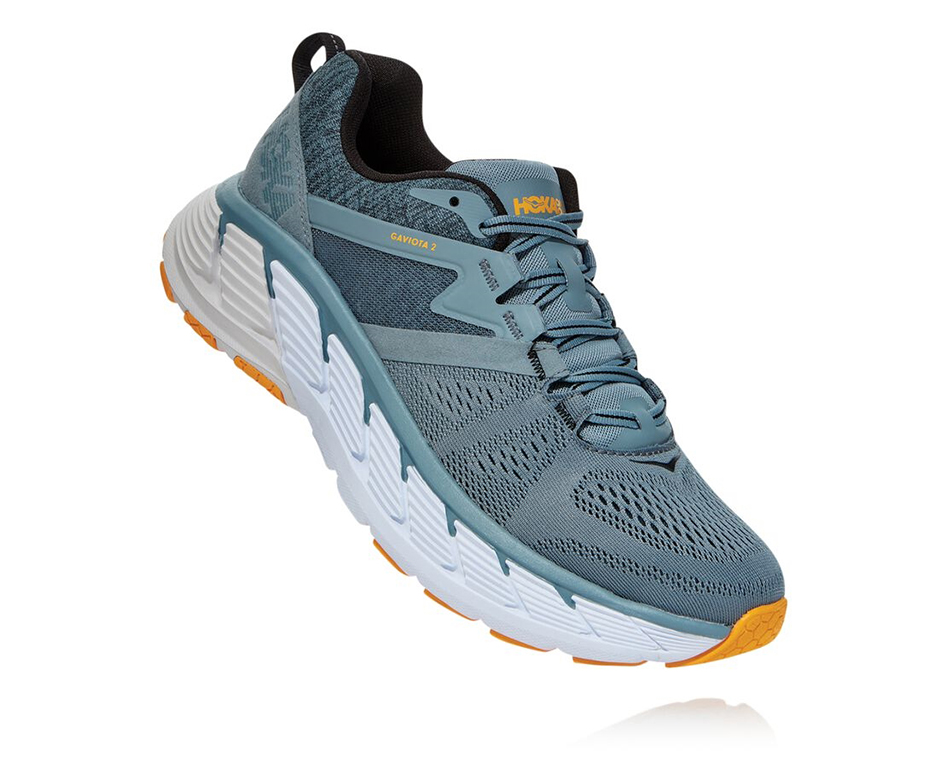 Hoka Gaviota 2 features arch lock wings for mid-foot support and stability. It also features superior cushioning, an open engineered mesh that optimizes breathability and comfort. Just like the EVO MAFATE, Gaviota 2 is lightweight.
Apart from the superior stability, what makes Hoka Gaviota 2 a perfect shoe for someone experiencing ankle problems and overpronation is that it has a molded ortholite sockliner that keeps the foot in position, offering a precise fit.
Besides, the shoe utilizes the meta-rocker design to provide you with reinforced stability and seamless heel-to-toe transition. This is complemented rubber-like foam midsole that offers both support and rebound.
The stable heel counter and a rubber frame on the upper shoe's lateral side offer you a perfect fit, thus preventing your foot from rolling inward.
If you have flat feet, you don't need to worry because Hoka Gaviota comes in wide sizes.
This is one of the best shoes for you if you are experiencing ankle sprains or overpronation. Besides, it is a shoe that lasts long.
8) NEWTON DISTANCE S 9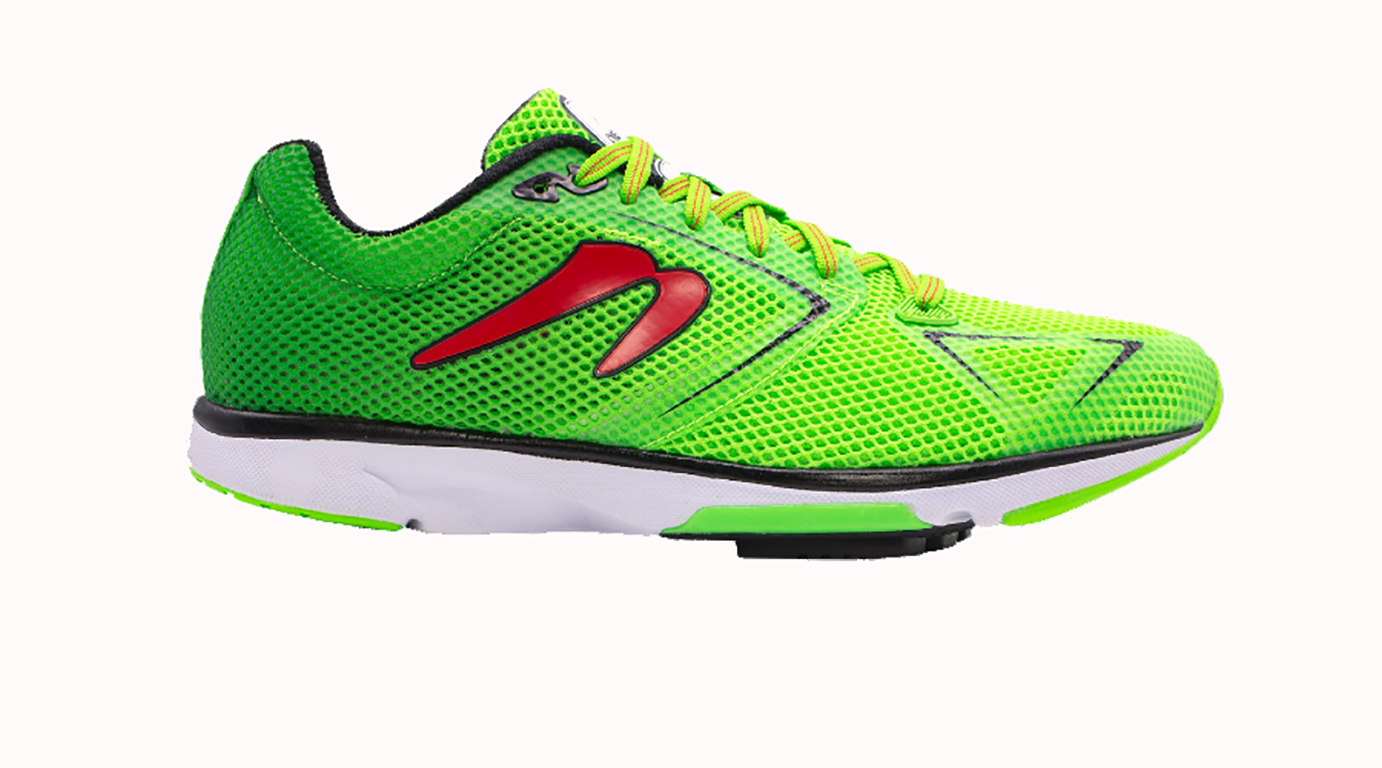 Newton Distance S9 is a stable minimalist racer shoe with a dynamic rebound. This is the kind of shoe you go for if you are a racer with weak ankles.
The shoe features the Newton's Full-Foot Newtonium Cushioning, which gives you a snappy but firm ride with excellent energy return.
It has a low heel-to-toe drop of 2.0mm for a forefoot strike and a mostly natural running position. On the other hand, the outsole is made of a dense rubber while retaining a lightweight.
The outsole has flexible lugs around the ball of the foot to contain the toes' splaying, thus help you run longer miles. The outsole is rigid enough to curtail overpronation.
The upper layer of the shoe is an ultra-breathable mesh. With little overlays and no stitching, the upper layer offers excellent breathability regardless of the distance you want to cover.
The Newton Distance S 9 has a molded heel counter, which offers a snug fit to prevent your ankle from rolling inwards. It also has a large toe area to support the flat and wide foot.
Compared to Newton Motion and Gravity, Newton Distance S9 has a less durable outsole, but it is the most lightweight of them all.
9) ALTRA PROVISION 4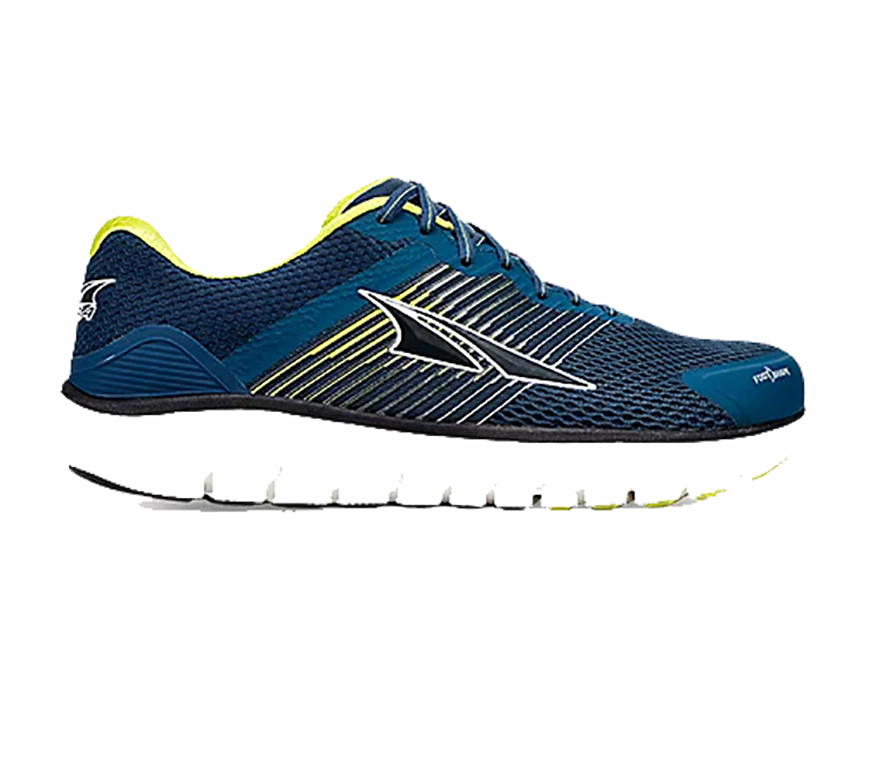 The Altra provision 4 utilizes the revolutionary and innovative arch feature, InnovArch- a thin layered mesh material that wraps around the inner sole, stretches into the tongue, and becomes a segment of the lacing system. This technology gives a runner a customized secure fit and acts as a trigger to a natural gait.
With InnovArch, you can never worry about your heel spinning. You can turn corners at whatever speed because you are guaranteed stability.
Apart from the lock-in fit feature, Altra Provision 4 has an ultra-lightweight EVA midsole, which gives you a bouncy lightweight ride. Besides, it has an innerflex- Grid-like furrows or grooves in the midsole to allow you to flex your foot while doing extra miles.
The heel-to-toe drop is 4mm and 2mm with a balanced cushioning to reduce the landing impact while easing the heel-to-toe transitioning.
Talking of stability, Altra Provision 4 has a guide rail that offers support to overpronators. The toe box is foot-shaped to give you enough space to accommodate the splaying of the toes. Despite having ankle problems, the padding around the collar and ankle will give you sufficient support and comfort.
The mesh-like upper layer offers you sufficient breathing regardless of the distance you are covering. Also, combined with the unique lacing system, the upper layer stretches to fit your fit. The toe guard transcends into the upper layer of the shoe for protection and gusseting the toe area.
10) NIKE REACT INFINITY RUN FLYKNIT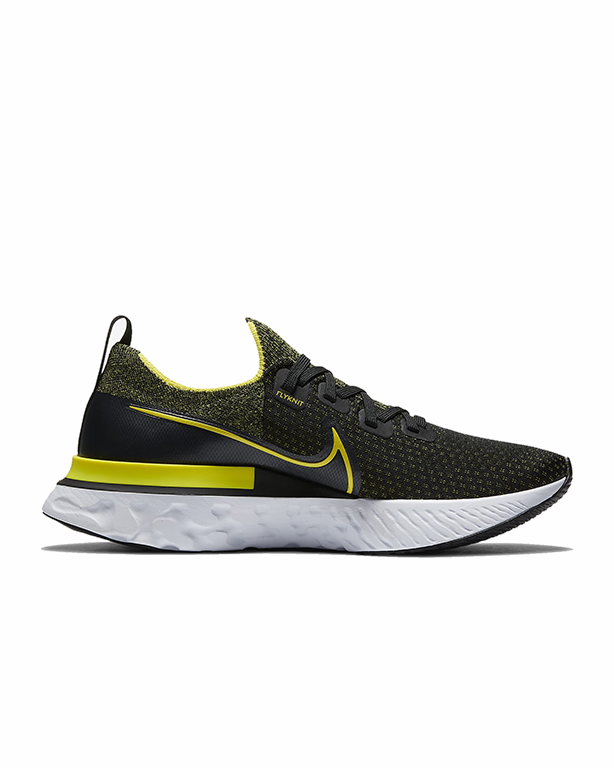 The audacious Nike React Infinity Run Flyknit is also a perfect shoe if you have weak ankles or experiencing overpronation. It is a stability shoe with stability features. The midsole has more cushioning to make it springy and secure.
It has a rocker-shaped midsole for seamless heel-to-toe transition and a wide base for enforcing stability with every footstrike. The rocker sole also reduces ankle-joint-motion, which causes ankle problems.
The Infinity Run Flyknit has a high arch shoe support in the form of a guide rail for keeping the foot in place when running and controlling pronation.
The horseshoe-shaped rubber rail on the rear part of the shoe significantly controls overpronation and providing stability.
The upper layer of the shoe is a three-layered flyknit loft breathable mesh. It also helps keep your foot locked the entire running time.
What you Must do if your Ankles Tend to Roll Outwards
The rolling outside of an ankle is always caused by too much supination (your weight rolling on the outer edges of the foot). Meaning you are under pronating. Your foot should roll a little bit inwards (pronate) in normal circumstances to put your weight on the ball of the foot but not outwards before pushing your big toe to launch propulsion.
To manage this problem, do stretches like plantar fascia stretch, knee stretch, and calf stretch to strengthen the ankles.
Wear footwear with arch support, extra cushioning, and enough space in the toe box. Finally, use orthotics or have physical therapy to lessen the pain.
What you must do if your Ankles Roll Inwards
When your foot is rolling inwards, we call that pronation. Neutral pronation is a natural phenomenon where your foot rolls naturally inwards by 15 percent. However, if you are experiencing overpronation, you probably have flat feet, causing the iliotibial band syndrome, which makes you feel pain outside of the knee.
Manage overpronation by doing stretches like toe lifts, towel scrunches, calf/heel stretches, and gold ball rolls. Another best way to manage overpronation is by walking in the sand. The sand will spread the toes then help stretch the tendons in the forefoot, midfoot, and the back of the heel.
Any qualifying purchases via the Amazon affiliate links earn us small commissions, which will help us continue with the excellent work of bringing you quality shoe reviews.
---