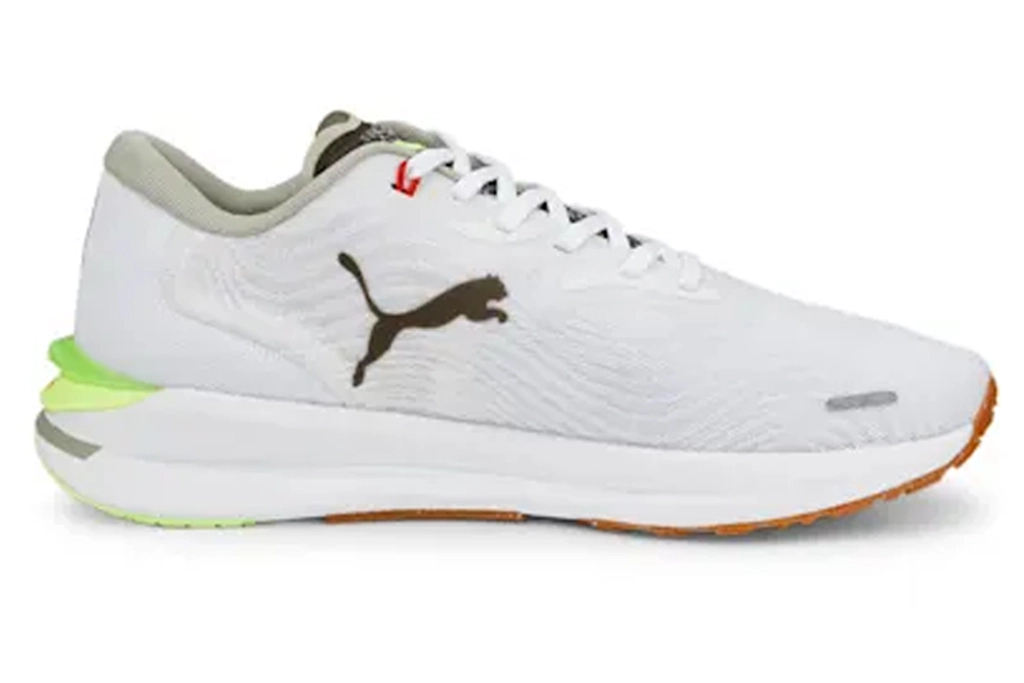 Lately, Puma has been releasing exciting running shoe models. Besides the premium Nitro Fast R-Elite, most of Puma's releases are pocket-friendly daily training shoes that ooze premium. Have you noticed that the prices of running shoes are rising, except for Puma? I suppose Puma is trying to trap runners with its great shoes before slapping high prices on its shoes.
Do you know of any shoes with premium features that cost not more than $100? I know of The Puma Electrify Nitro 2.
The Puma Electrify Nitro 2 is an exciting shoe with a high-level design. It is a shoe that has been receiving positive reactions since its release. As runners, we are reporting getting value for money from this shoe, but we are reaping Puma off. It has a significant amount of tech, especially the full-length PROFOAMLITE midsole foam, which has significant responsiveness, and the proven PUMAGRIP outsole. These two combine well to provide a somewhat firm and snappy ride like the Nike Winflo 9.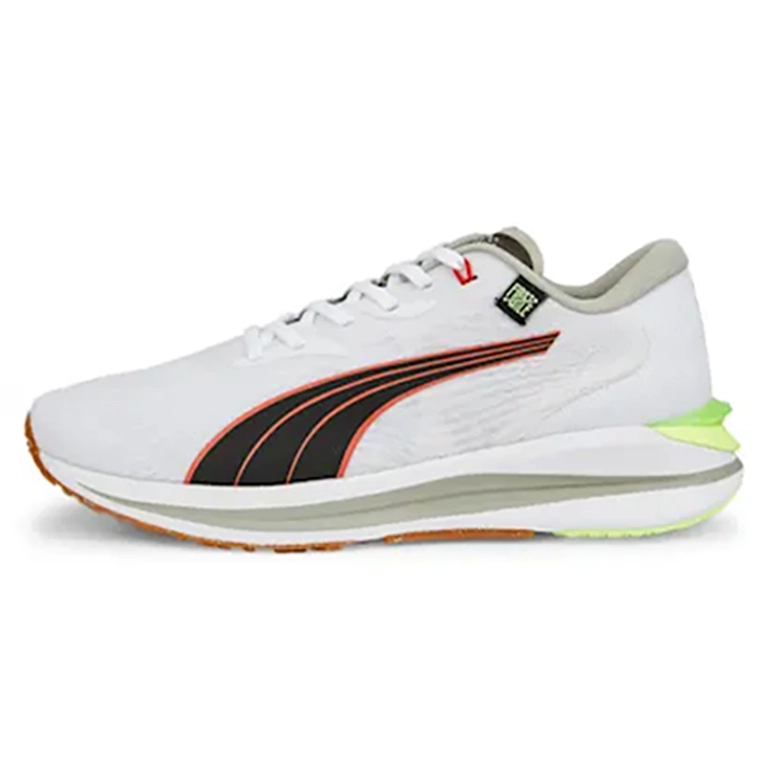 The Electrify Nitro 2 has a smooth toe-off that comes with a high 8.5 mm heel drop and a reasonably flexible forefoot. The beefy midsole foam is noticeable and is well compensated with a broad platform and moderate stack height. I measured my US Mens size10. It weighs 10oz (283g), which is pretty lightweight on foot and suitable for a daily trainer.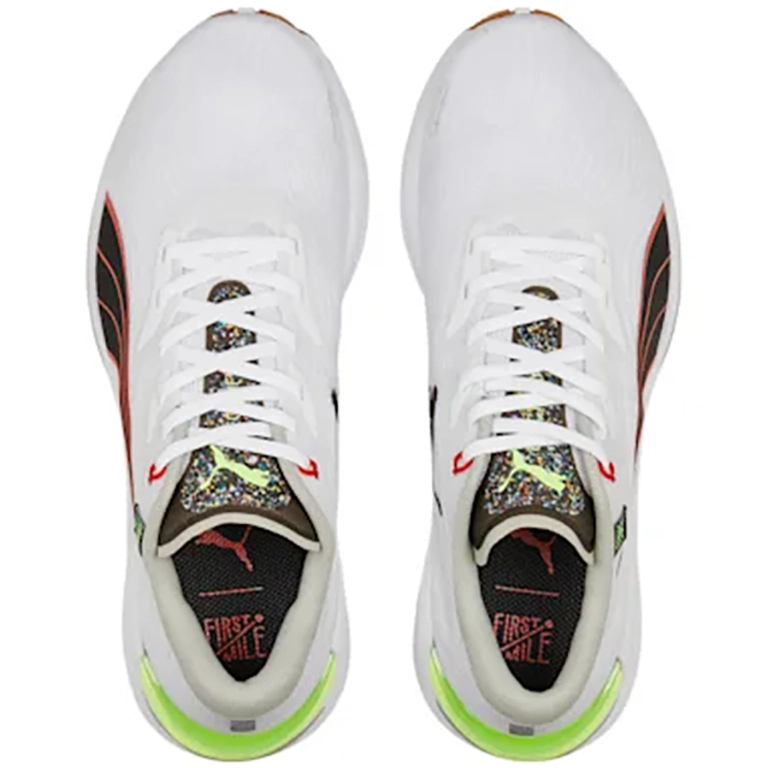 The Electrify Nitro 2 fits true-to-size in my US size 10. It is snug throughout the heel to the forefoot. Still, the toe box is roomy since the upper mesh is stretchy. It also has a tapering toe box, but not as extreme as in the Altra Mont Blanc. I love how the stretch upper hugs the entire foot. The comfort is apparent since the tongue has plenty of padding with a smooth inner lining. The collar too is sufficiently padded, and the heel counter is flexible. The heel counter is half raised but wraps the foot farther forward on the lateral and medial sides to create an excellent foothold. The upper is entirely comfortable, and the mesh is breathable.
I have been running in them for three months now, and I love the way it performs on tempo runs and moderate-distance runs. However, Faster efforts are restricted by the clunky heel and the firmness. It is perfectly designed as a daily training shoe. I can do anything with it since the midsole rolls over fairly quickly due to the significant amount of energy return. It is a direct competitor to the Nike Pegasus. However, anything longer than regular training miles kills the excitement since it becomes somewhat sluggish.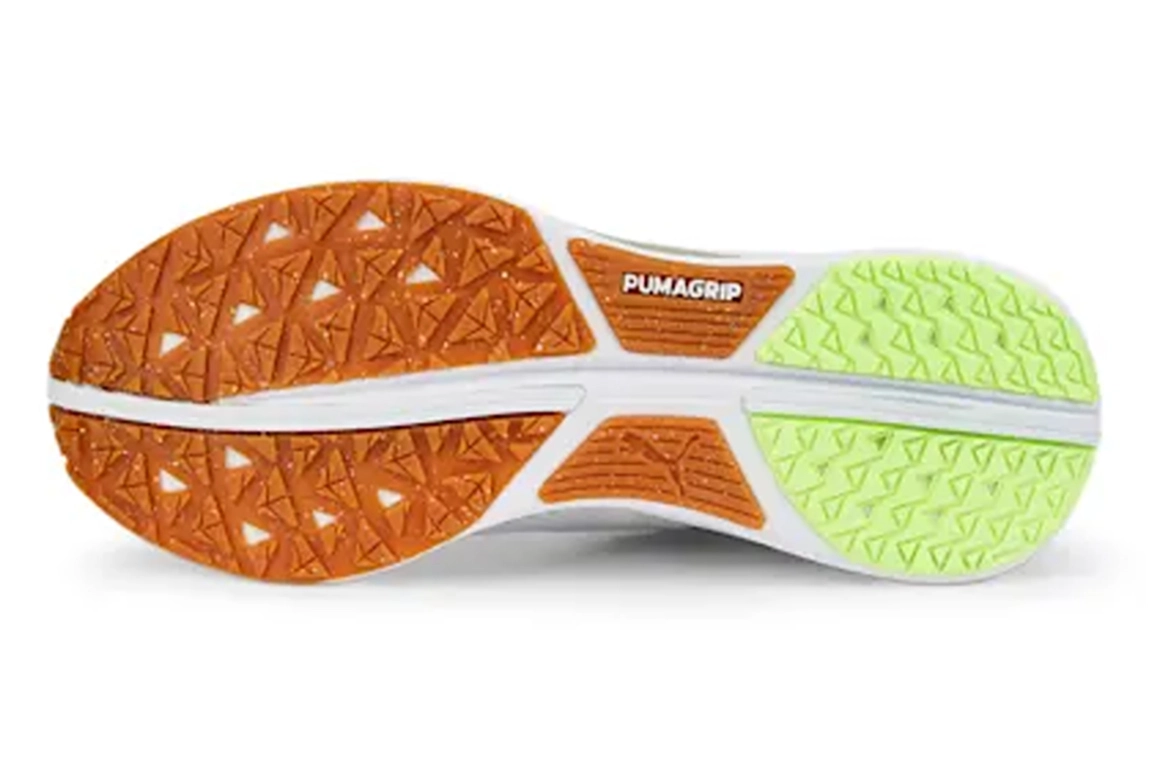 PUMAGRIP outsole is true to its name. It is stable and handles the road nicely by ensuring that the foot strikes are consistent. Its outsole rubber is somewhat soft, and this helps maintain a soft feel under the foot. Durability has been the least of my worries with PUMAGRIP. I am sure the outsole will outlive the upper and midsole parts.
What Runners Say
It is easy to pick up conversations with runners, especially on shoes. I interact with runners during my running sessions, including those who run or have run in the Puma Electrify Nitro v1.
"My first version of the Puma Electrify has been great. It is still solid despite subjecting it to several miles. I am looking forward to having version 2,``says Linda.
Jason says he has two pairs of Electrify Nitro 1 and 2 on rotation. He loves the versatility and affordability of these shoes. He compares the solid PUMAGRIP outsole rubber to Adidas continental rubber.
"Honestly, I once doubted the Puma as reliable trainers, but the Electrify Nitro 2 has proven me wrong. This shoe is excellent. I think Puma will soon take over the running shoe industry,``says Ramirez.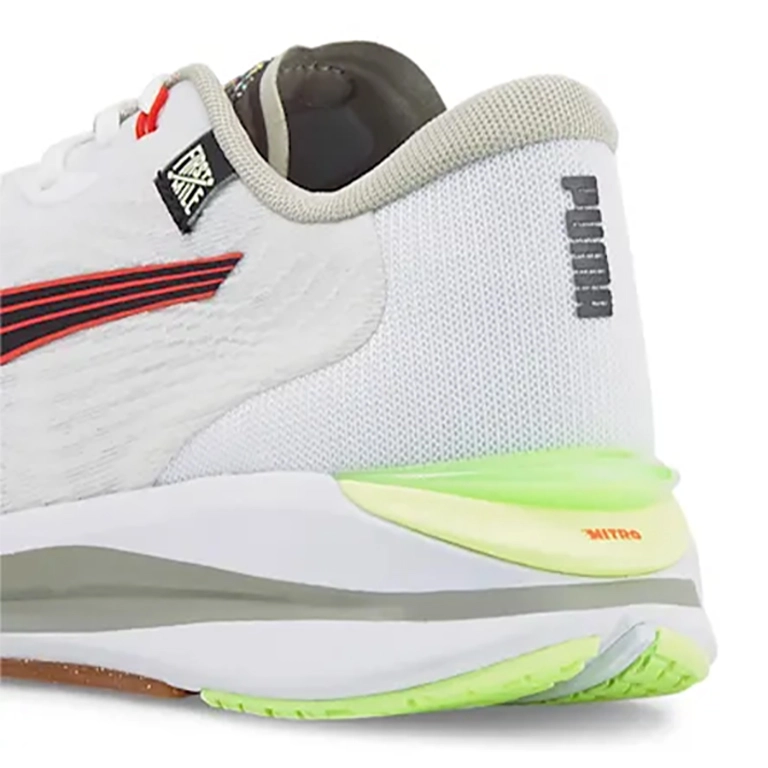 What to expect from Puma Electrify Nitro 2
Incredible features at an affordable price

Versatility (It can do it all)

Snug-fitting

True-to-size fitting

Excellent grip

Soft feel underfoot

Exceptionally comfortable

Perfect daily training shoe for daily training miles

Not a fast shoe

It becomes quite sluggish after 8-9 miles.
Verdict
The Puma Electrify Nitro 2 is an exceptionally comfortable upper that fits true to size. The beefed midsole is somewhat soft with noticeable pop. It has a seamless heel-to-toe transition and a snappy toe-off. Electrify Nitro 2 is an entry-level running shoe for explosive workouts. It rides smoothy and can do a lot. It is best option for neutral pronators.
Buy Puma Electrify Nitro 2 Men's
Buy the much discounted Puma Electrify Nitro v1 on Amazon
Reviewed by
Kyle Parker is a gym trainer, runner, and shoe lover who enjoys everything to do with fitness and shoes. He deeply understands the relationship between the shoes you wear, your body, and how you run.
---